Backroads Walking & Hiking Tours: Find Your Dream Vacation
Our walking & hiking vacations immerse you in the culture and natural beauty of a destination, from medieval hill towns to rain forest trails. Whether you're hiking in Yosemite or walking through Tuscany, you can count on Backroads to bring you the world's most breathtaking routes.
Camino de Santiago
Portugal to Spain
Hike along the border between two countries. Discover tiny Spanish villages with surprising Celtic ties. Gaze out over the immense and powerful sea.
Also available: Family – Older Teens & 20s
Yosemite
Yosemite's Dramatic Domes & Waterfalls
Half Dome, El Capitan, Yosemite Falls—legendary landmarks in an epic park whose grandeur is almost overwhelming.
Also available: Family – Teens & Kids
Iceland
Iceland's Awe-Inspiring Land of Fire & Ice
Discover Iceland at its rugged, beautiful best. Gaze at massive mountains, walk on a glacier and warm up in geothermal pools.
Also available: Family – Teens & Kids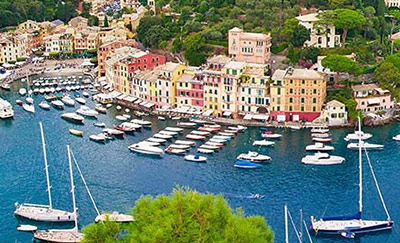 Italy
Cinque Terre & Tuscany
Spectacular views and gorgeous landscapes. Enjoy your fill of just-off-the-boat fresh seafood, delectable wines, friendly people, warm sunlight, the azure sea, cypress trees and hill towns.
Also available: Family – Older Teens & 20s Family – Teens & kids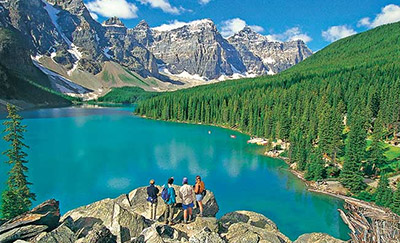 Canadian Rockies
Banff & Yoho's Soaring Peaks & Emerald Lakes
Explore three Canadian national parks with dramatic vistas, beautiful waterways and lush landscapes. Behold sensational glaciers, towering mountain peaks and evergreen forests.
Also available: Older Teens & 20s
Request a Catalog
For a full list of walking and hiking trips, order a Backroads catalog today!