Backroads Walking & Hiking Tours: Find Your Dream Vacation
Our walking & hiking vacations immerse you in the culture and natural beauty of a destination, from medieval hill towns to rain forest trails. Whether you're hiking in Glacier National Park or walking the Amalfi Coast, you can count on Backroads to bring you the world's most breathtaking routes.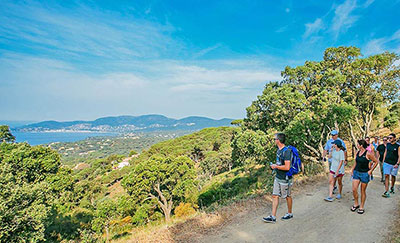 Provence & the French Riviera
Provence Paradise to the French Riviera
Inspiration may strike at any moment. As you hike on majestic Mont Sainte-Victoire. As you stroll from one picturesque village to the next. As you lounge in luxury by the Mediterranean Sea.
Glacier & Waterton Lakes
National Park Adventures in Montana & Alberta
Two stunning national parks and countries on one phenomenally exciting trip—don't forget your passport. Be awestruck by scenic Going-to-the-Sun Road.
Also available: Family – Older Teens & 20s
Family Multi-Adventure – Teens & Kids
Southern France & Spain
From Provence to Costa Brava & Barcelona
Explore an unforgettable camera-ready landscape of limestone hills, orchards and endless vineyards. Hike from one secluded cove to another on the Spanish Costa Brava's ancient Camí de Ronda.
Also available: Family – Older Teens & 20s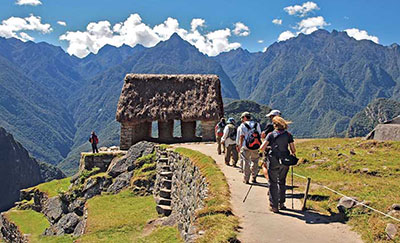 Peru
Peru's Sacred Valley, Cusco & Machu Picchu
Machu Picchu has a gravitational pull. It urges you to hike in Cusco at 11,000 feet. Investigate the ruins of Sacsayhuamán, Stonehenge of the Andes.
Also available: Family – Older Teens & 20s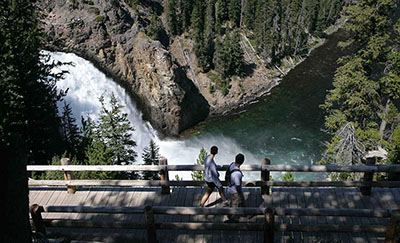 Yellowstone & Tetons
Geological Wonderland of Majestic Wildlife
Deep beneath sawtooth peaks, a geologic story unfolds. The temperature rises, and geysers launch to unreal heights.
Also available: Teens & Kids
Request a Catalog
For a full list of walking and hiking trips, order a Backroads catalog today!