Lodging & Dining Extraordinaire
Whether it's an elegant Premiere Inn set in a former royal château or a welcoming Casual Inn renowned for its unmatched mountain views or a serene lakeside campground with a private beach for swimming, our team of trip designers and Trip Experts makes sure you stay at the ideal places to experience the best of each region.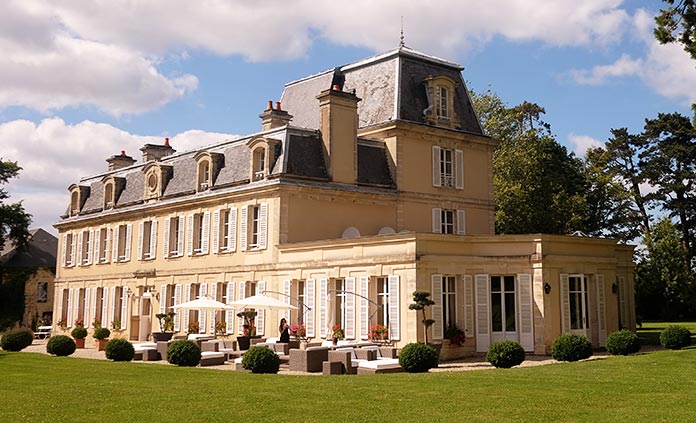 Premiere Inns
On trips that feature Premiere Inns you enjoy the best lodgings in a region, blending gracious hospitality, superb service and cultural flair. What's more, we book these acclaimed hotels—including our favorite rooms—long in advance, leveraging our deep relationships so you stay where you expect to stay… and enjoy every moment.
Our quest for the highest standards of quality leads us to some of the world's finest hotels and restaurants. Our Premiere Inns are members of prestigious alliances such as Relais & Châteaux and Small Luxury Hotels of the World, and chosen from acclaimed groups such as Belmond, Four Seasons and Auberge Resorts. Many have earned the highest rankings from respected reviewers; in fact, we feature more top-rated lodgings than any other active travel company.
Enjoy incredible culinary experiences, from L'Auberge de l'Ill in Alsace, with its well-earned three Michelin stars, to farm-to-table Dry Creek Kitchen in California's Wine Country, where fine vintages are paired with creations inspired by local Sonoma Valley farms. We choose the perfect spots to cap off an active day with an evening of culinary revelations.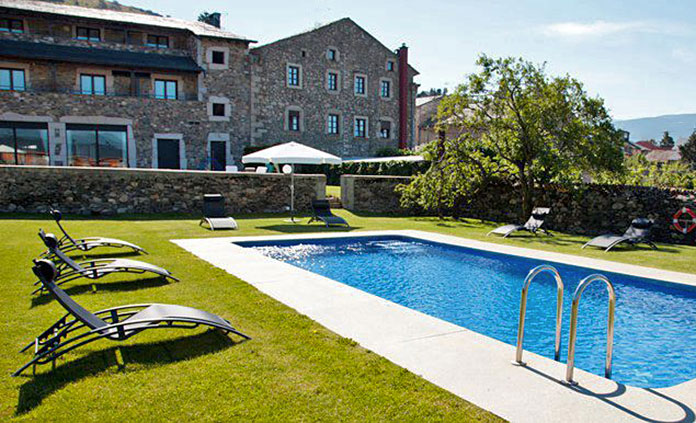 Casual Inns
While simpler than our Premiere Inns, you can count on Backroads to seek out Casual Inns with authenticity, scenic settings, proximity to our activities and the amenities to ensure the comfort of your stay.
Comfortably informal and valuing warm hospitality ahead of elaborate amenities, Casual Inns nevertheless meet the rigorous criteria established by our demanding Backroads team. After your day of exploring by bike or on foot, these are perfect places to relax and absorb the spirit of a region—whether you're in an Alaskan lodge with spectacular glacier views or an intimate 16th-century Tuscan villa among the Chianti vineyards.
Casual Inn Trips offer authentic cuisine in less formal style, whether it's aromatic pesto pasta in Tuscany or grilled halibut caught just a few miles up the Alaskan coast. Your host could be a young local chef who's just opened his own bistro or Mamma welcoming you to her farmhouse as she fusses in the kitchen; the common thread is a dining experience you may not find in a guidebook but will be telling friends about for years.
However you choose to travel with us, you'll enjoy the same high-caliber Backroads experience. Other than the style of hotels and restaurants, there's no difference between a trip using Premiere Inns and one with Casual Inns. We don't reduce the amount of van support or cut back staff or the number of meals included. With us, excellence is a given.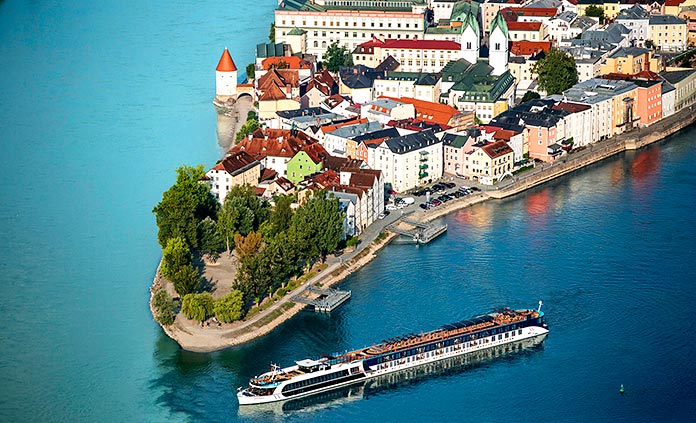 Premiere Ships
Hate to unpack? Then hop aboard our deluxe floating hotel for an extravagant voyage to some of the world's most beautiful ports of call. Wherever you choose to explore with us—Danube, Rhine, Seine, Douro, Iceland, Mekong or Amazon—count on Backroads to choose a deluxe floating hotel. Each ship features stylish private cabins with panoramic views, as well as expansive outdoor decks and inviting areas to chat with fellow guests. Plan your next day's ride or walk, or just take in the unfolding story as you wind through the heart of a region.
Don't miss our special Danube Full Ship Celebration exclusively for Backroads guests! Starting in Prague, you'll sail and bike from Passau to Vienna, Bratislava and on to Budapest. All enhanced by the camaraderie of 150 or so fellow Backroads travelers! Ride along the Danube, past castles, onion-domed churches and legendary vineyards with the friendliest group of adventurers around—let the grand journey begin.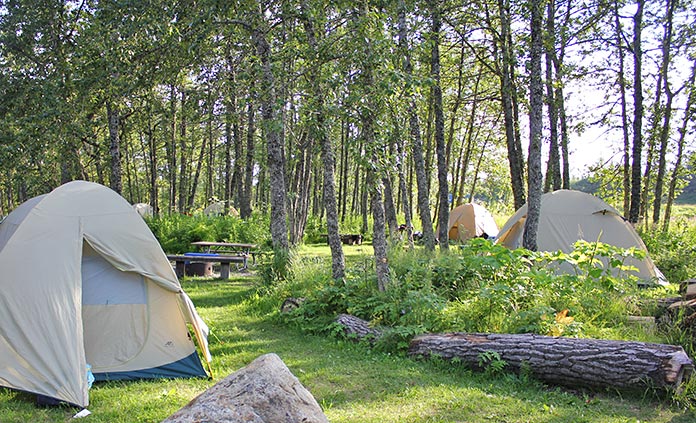 Deluxe Camping
When you head deeper into the great outdoors, the earth and sky grow steadily bigger as you reconnect with the natural world: the gleam of sunlight on a snowcapped peak… a pair of elk drinking from a glacial stream… and as the fire burns low, the haunting silence of the stars.
Now This Is Camping! Imagine pedaling or hiking up to a campsite to find your roomy dome tent set up, your luggage stowed inside and your plush sleeping bag unrolled on a raised cot—with a comfortable Therm-a-Rest mattress for extra padding. This is life on a Backroads Deluxe Camping Trip: experiencing the great outdoors in style while your multitalented Trip Leaders, Camp Chef and Camp Assistant look after all the details—like making sure there's always a crackling fire to enjoy as the sun sinks below the treetops.
Meals taste great out here, especially when they're prepared by your own Camp Chef, masterfully wielding dutch ovens over red-hot coals. Wake up to a mug of freshly brewed coffee, herbed frittata with whole-grain toast, and pecan coffee cake. Later arrive back from the day's adventures to savor barbecued salmon or hearty lasagna or maybe pad thai—followed by summer fruit crumble or a decadent chocolate cake.
Where are we? Exactly where you want to be: in pristine pine forests, beside white-water rivers and beneath craggy mountains. From the surreal hoodoos of Utah's Bryce Canyon to massive hanging glaciers in the Canadian Rockies—and naturally focusing on the legendary national parks of the United States and Canada—we go where the spectacle of untouched nature is waiting for a few humans with the requisite sense of awe.