Germany Bike Tours
Bike the storybook world that makes childhood fairytales come alive. Pass magnificent castles and palaces, gaze at the majesty of the Alps and pedal your way through villages, lakes and wildflower covered hills. A timeless world of beauty, rich history and a landscape made for exploration.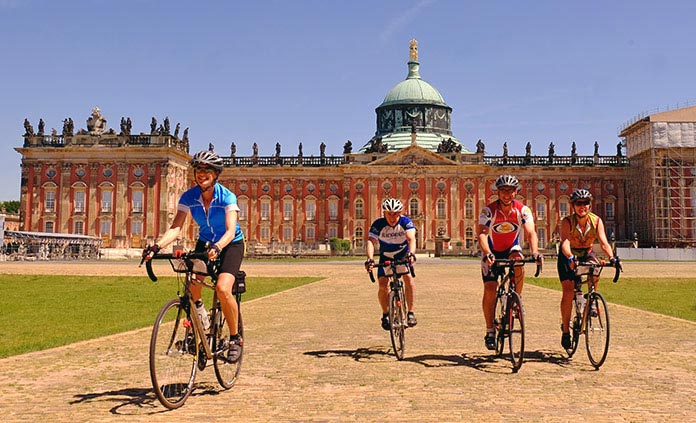 Berlin to Dresden Bike Tour
Germany—Potsdam to the Elbe River
Experience dynamic cities as you bike from Berlin to Dresden. Travel from opulent Potsdam palaces to vineyards along the Elbe. Enjoy Germany from every angle: countryside biking, urban exploration, cultural discoveries and culinary delights.
Also available: Family – Older Teens & 20s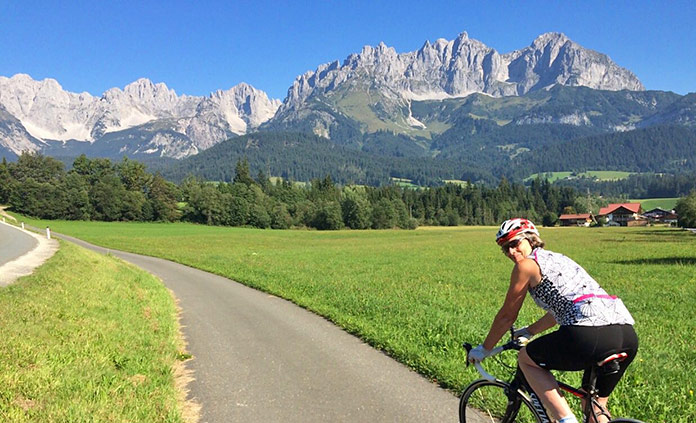 Germany to Austria Bike Tour
Bavaria to Tyrolean Alps from Munich to Salzburg
Bike from Germany's Bavaria to Austria's Tyrolean Alps. Ride quiet roads through forests and experience unforgettable cycling in the majestic Alps. Drink world-famous Bavarian beers and rollick with the locals at festive biergartens.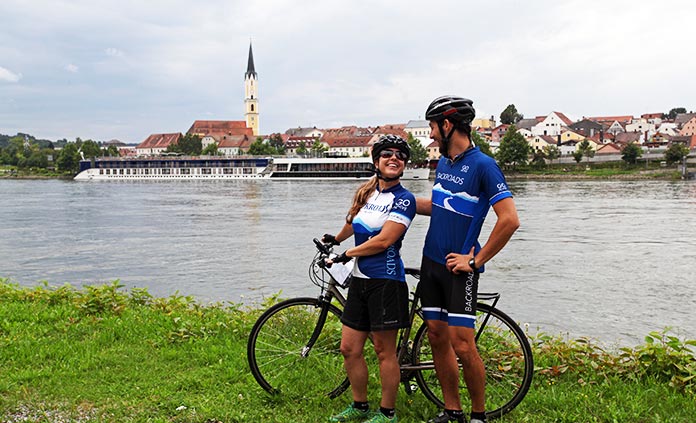 Danube River Cruise Bike Tour
The Blue Danube—Prague to Budapest
Ride through the Bavarian Forest in Germany to the Danube River. Enjoy an Oktoberfest-style celebration before we set sail. Bike through vineyards, orchards and villages. Then luxuriate on board the ship as it carries you to your next adventure.
Also available: Family – Older Teens & 20s
Family – Teens & Kids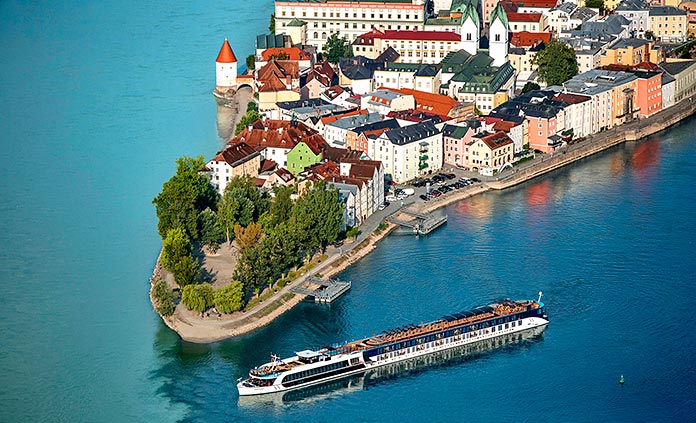 Danube Full Ship Celebration River Cruise Bike Tour
Prague to Budapest—Czech Republic, Germany, Austria, Slovakia & Hungary
Five incredible countries. Eight epic days. One luxurious river ship exclusively for us—all enhanced by the camaraderie of 150 or so Backroads travelers! Sail and ride along the Danube, past castles, churches and legendary vineyards. Let the fun begin!