GO ACTIVE—6 Ways to Travel with Us
Active travel is, at its heart, a way of connecting more authentically with the world. These are experiences you cannot have behind the wheel of a car, or on a train or a bus. Immerse yourself in the life of a region, explore hidden corners and appreciate nuances while enjoying the benefits and enormous satisfaction of traveling under your own power.
Traveling actively is all about embracing what life has to offer, living the experience as it unfolds and at the same time creating memories that will last forever.
Biking | Walking & Hiking | Multisport | Active Culinary | River & Ocean Cruises | Snow Adventures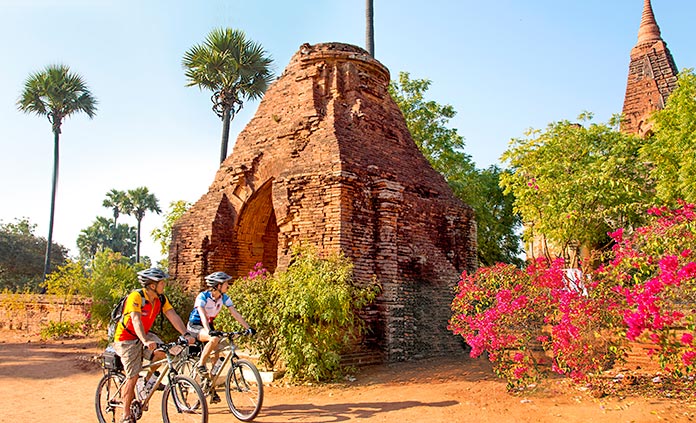 Biking Trips
Your tires humming on a quiet road... a warm breeze carrying the scent of wildflowers and fresh-cut hay... each new curve or downward glide bringing another rush of exhilaration. Nothing matches the total immersion of exploring on two wheels on a Biking Trip. Set your own pace, covering as many (or as few) miles as you wish, changing plans to fit your mood. Ride with a few companions or head out on your own, then share the day's adventures over drinks on the hotel terrace. And if you ever feel like a lift, we'll be there. With two vans and three (or even four) leaders on every trip,* we offer superior support, for a wider range of interests and abilities, compared to any other active travel company.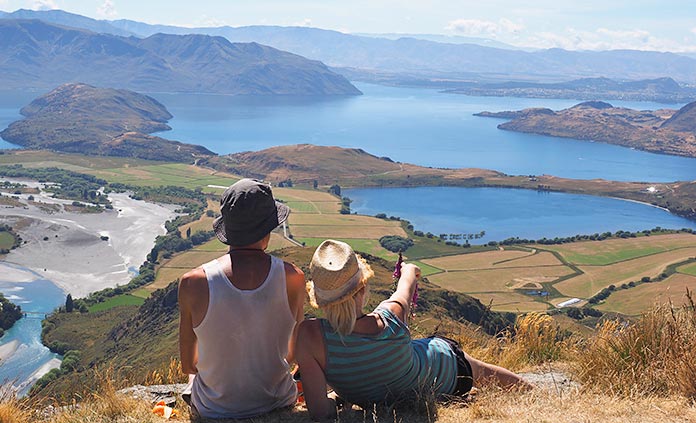 Walking & Hiking Trips
From rain forest paths to alpine meadows to medieval cobbled streets, discovering a place on foot is both intriguing and invigorating. On our Walking & Hiking Trips, your knowledgeable leaders work with local experts to reveal the true gems and well-kept secrets of a region's culture, cuisine and natural history. And if you'd prefer to keep moving rather than meet our historian friend and hear a bit of royal scandal, that's fine. As always with Backroads, you can count on superb self-guided directions, plus support from multiple leaders and vehicles. So when it comes to deciding between a wine tasting, vespers at the abbey or a hike up to the ridge for views of the next valley, the choice is all yours.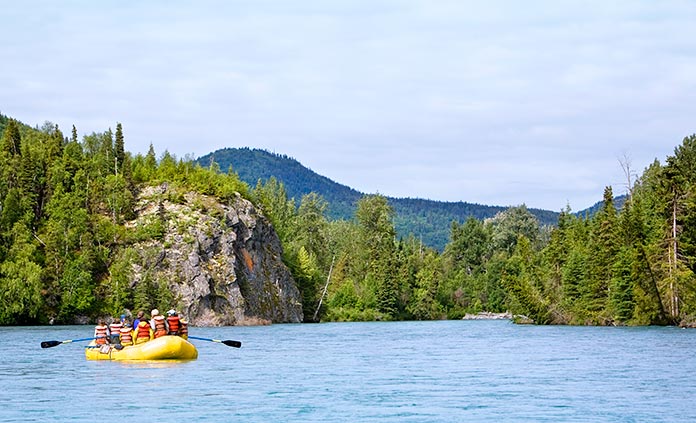 Multisport Adventures
White-water rafting below Rockies peaks. Stand-up paddleboarding in Costa Rica with pelicans, terns and frigate birds. These are the kinds of experiences woven into Backroads Multisport Adventures. Our expert trip designers start with an easygoing balance of biking and hiking, then blend in other activities to showcase the best of a region. Just as importantly, they arrange the seamless transitions that would be so hard to orchestrate on your own. From snorkeling on a coral reef to chanting with Buddhist monks in their hilltop retreat, these exceptional trips add dimensions to active travel that are exciting, inspiring and just plain fun.
Most Multisport Trips offer similar levels of biking and hiking to what you'll find on our Biking Trips and Walking & Hiking Trips. For especially easy itineraries, look for trips rated level 1-2 such as Everglades to Key West, Costa Rica and Galápagos & Andes. If you are up for more of a challenge, look for trips rated 2-4, including Bhutan, Canadian Rockies and Switzerland. Age-appropriate routes are always designed into every family itinerary.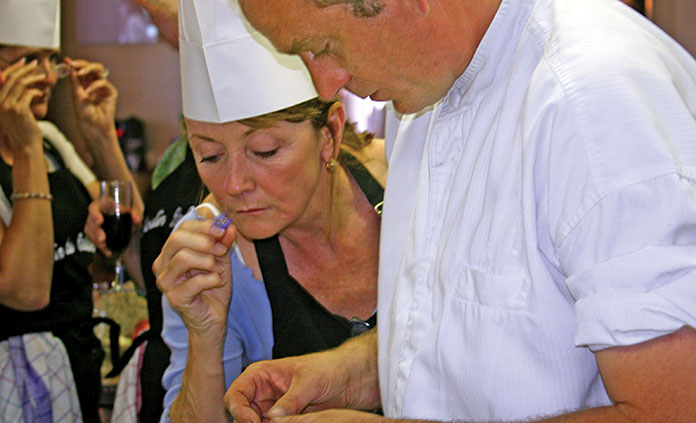 Active Culinary Adventures
Slow down and let your palate be your guide as you walk in the landscape that nourishes your table. Sample wines where the grapes are grown. Visit with farmers, vintners, bakers and olive oil producers who are happy to share their expertise. And savor the ultimate epicurean experience alongside knowledgeable local chefs. Choose Active Culinary Walking in Provence, Tuscany or California Wine Country.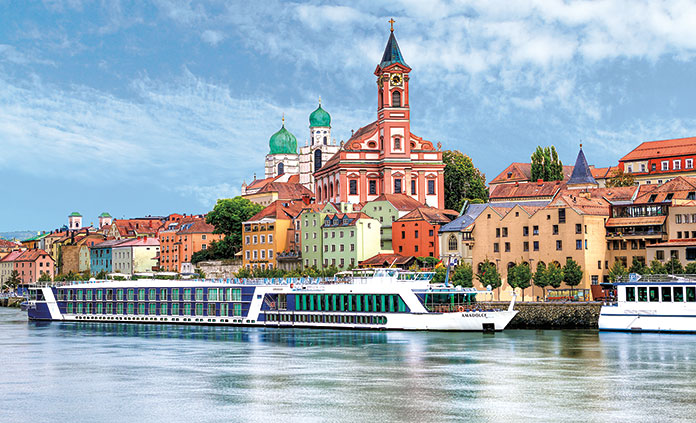 River & Ocean Cruise Trips
We've teamed up with the best river cruise and small ship cruise companies to bring you a revolutionary Backroads experience: incredible River Cruise Biking, River Cruise Walking and Small Ship Ocean Cruise Walking Trips with an elegant ship as our home base! Enjoy the best of cruising to and through some of the world's most captivating landscapes, cityscapes and countryside—along with the outstanding Trip Leaders, routes and support that travelers expect from Backroads. After the successful launch of River Cruise trips on the Danube, Rhine, Seine and Douro we're excited to introduce the Amazon and Mekong Rivers, as well as a Small Ship Ocean Cruise around Iceland. Departures will sell out quickly—reserve your trip today.
Don't miss our special Danube Full Ship Celebration exclusively for Backroads guests! Starting in Prague, you'll sail and bike from Passau to Vienna, Bratislava and on to Budapest. All enhanced by the camaraderie of 150 or so fellow Backroads travelers! Ride along the Danube, past castles, onion-domed churches and legendary vineyards with the friendliest group of adventurers around—let the grand journey begin.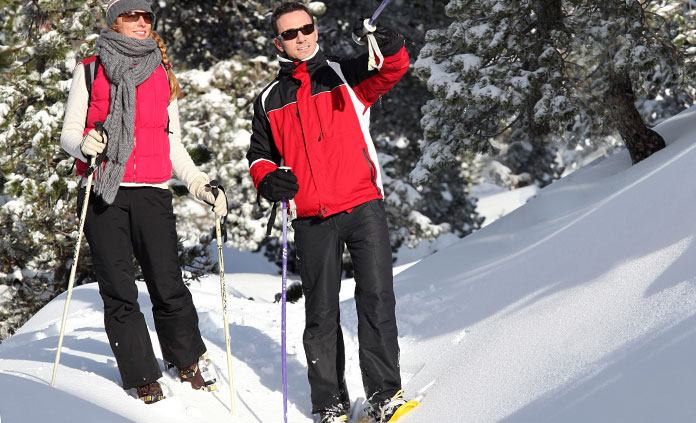 Snow Adventures
We've found a way to bring some new excitement to two of our favorite destinations: just add snow! Join us in Yellowstone for snowshoeing and unforgettable wildlife viewing in a breathtaking winter wonderland. Or snowshoe and cross-country ski amid spectacular frozen waterfalls, sparkling glaciers and snow-dusted evergreens in the Canadian Rockies.
* Over 95% of Backroads guests on scheduled trips travel with three Backroads trip leaders or support staff, and two or more vehicles. We even add a fourth leader for meet and move days on some of our most logistically complex trips with the most guests to ensure everyone enjoys the best possible support. On less than 5% of scheduled trips, the number of guests is small enough that we can maintain our trademark high service standards with just two leaders and one van.