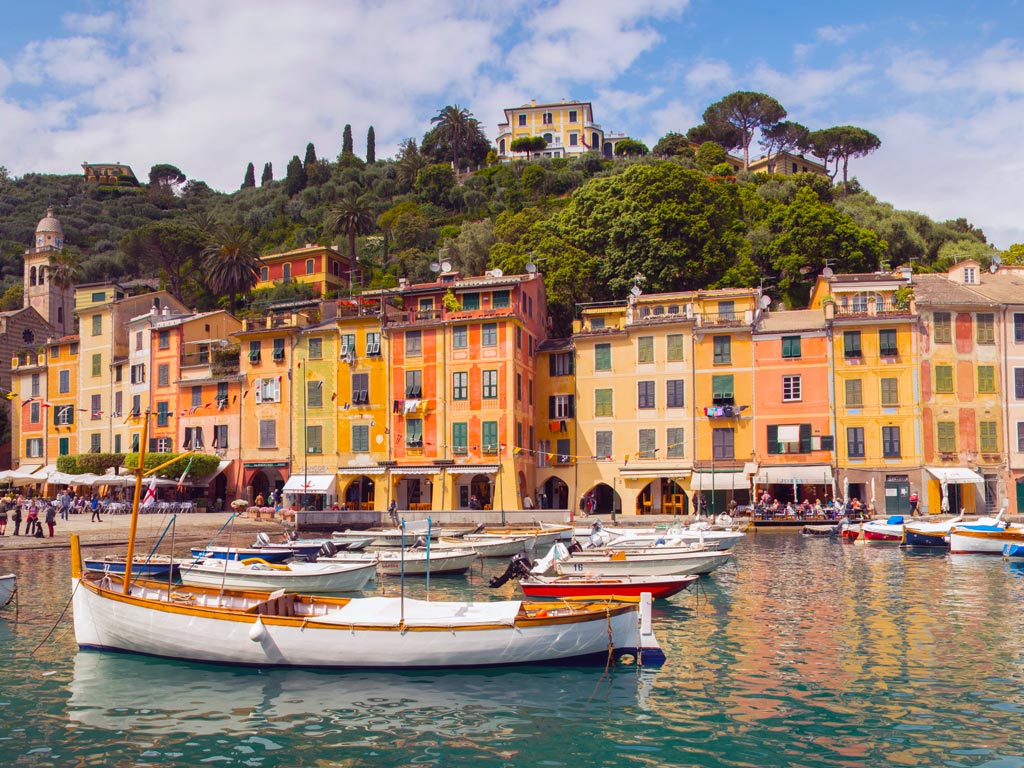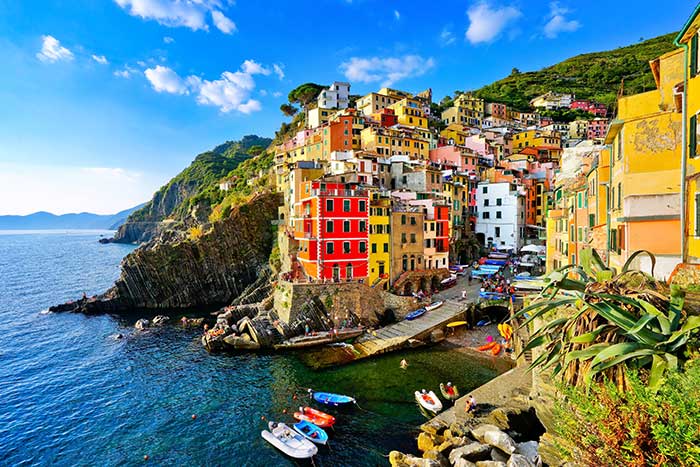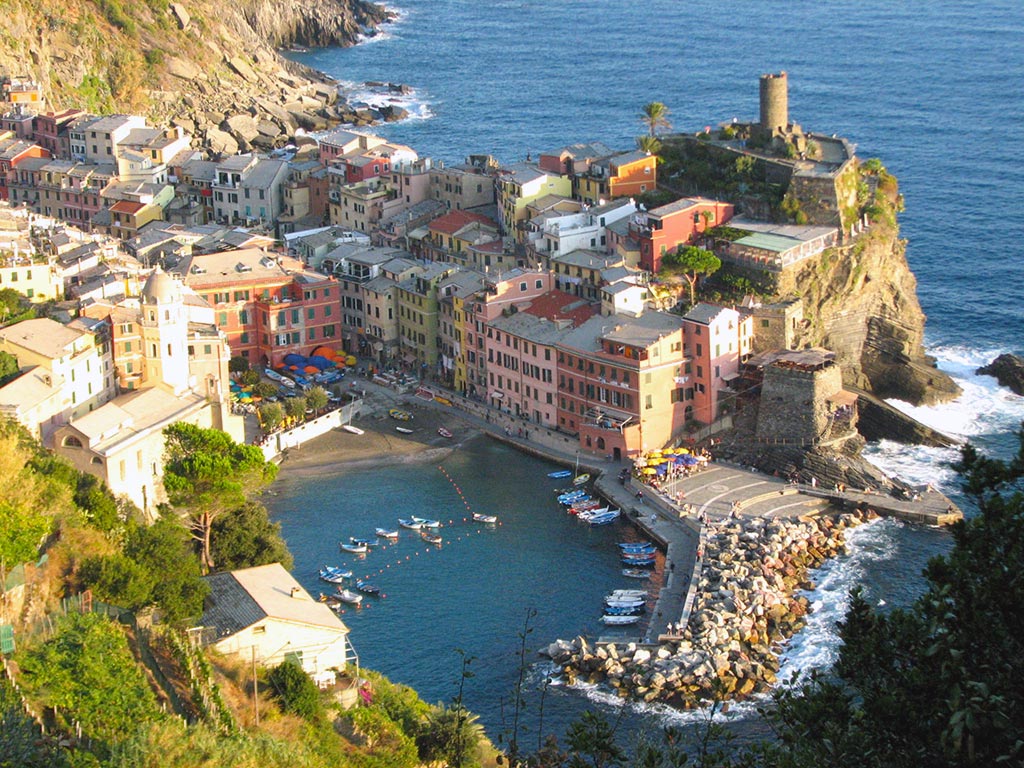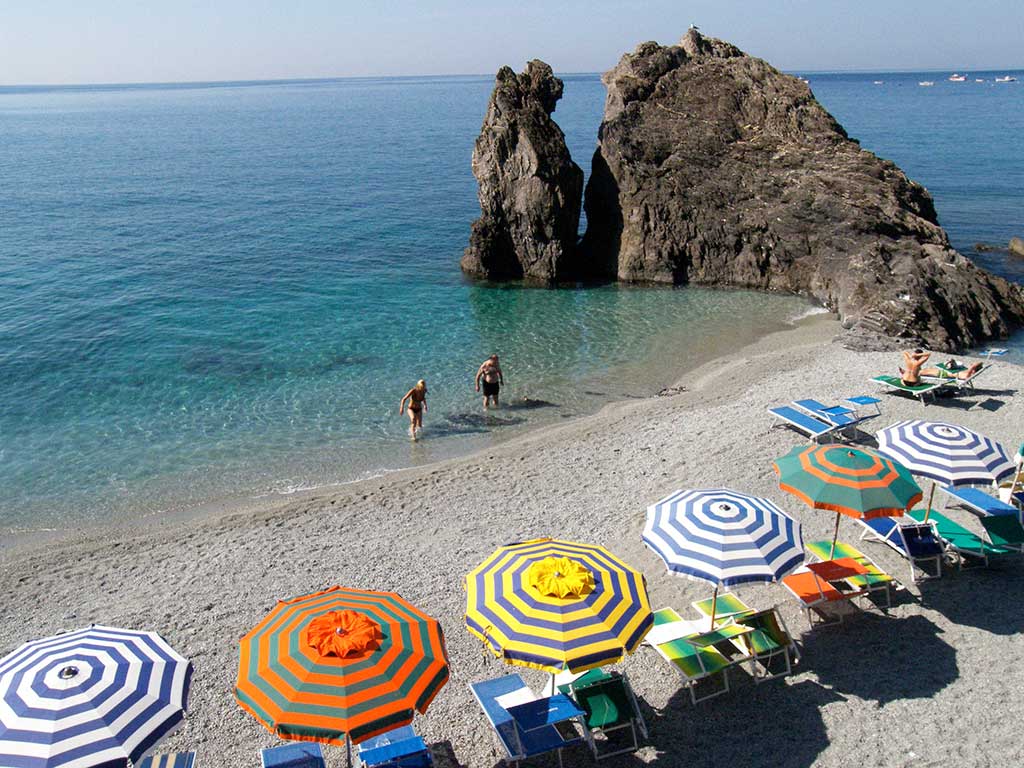 MAKE IT PRIVATE!
Base price now offered with only 6 guests for 2020 trips. LEARN MORE
Cinque Terre & Tuscany Family Walking & Hiking Tour - 20s & Beyond
Coastal Italy's Seaside Charm & Tuscan Villages
To prepare for this trip, learn how to say "beautiful" in Italian. So you'll know what to say when you admire Cinque Terre's spectacular views or Tuscany's gorgeous landscape. It's the simplest way to describe a journey with your fill of just-off-the-boat fresh seafood, delectable wines, friendly people, warm sunlight, the azure sea, cypress trees and hill towns. Bellissimo.
THIS ITINERARY: 6 days, 5 nights
ACCOMMODATIONS: Casual & Casual Plus Hotels
FROM: $3,699 - $3,749 pp dbl occ
($440 - $500 for sgl occ)
Italy
Start Pisa / End Florence
Start/End locations may vary. Do not book flights until your trip details are confirmed.
Highlights
Hike the Cinque Terre's spectacular coastline, with brightly colored cliffside villages and unbeatable views of the sea
Taste fresh-caught seafood by the Mediterranean and simple hearty fare with the renowned local wine in Chianti
Wander through archetypal Tuscan villages, picturesque vineyards and peaceful tree-lined country lanes
Celebrate the subtleties of crisp Ligurian white wines and full-bodied Tuscan reds at enchanting family-run wineries
6 Days Casual & Casual Plus Hotels
Accommodations may vary based on departure.
Day 1
Take in panoramic vistas of the Golfo della Spezia as you hike across a dramatic landscape to Portovenere | Enjoy a fresh seafood lunch on Palmaria Island | Discover Cinque Terre's spectacular coastline, a World Heritage site, on foot and by train | Hike coastal trails past terraced vineyards and silver-green olive groves | Prosecco and splendid views await at our waterfront Liberty-style hotel.
Hotel Belvedere
Portovenere
|
Casual Hotel
This modest seaside hotel offers charm and hospitality as warm and sunny as its colorful exterior.
Days 2-3
Well-groomed paths lined with ancient stone walls lead from Riomaggiore to Monterosso al Mare, with stops in Manarola, Corniglia and Vernazza along the way | Elegant villas line the route to posh Portofino | Before heading inland to Chianti, a walk along Portofino's postcard-perfect waterfront is a must | Walk through quintessential Tuscan villages, vineyards and cypress-flanked lanes | Enjoy Mediterranean flavors and family dinners by the sea.
Hotel Continental
Santa Margherita Ligure
|
Casual Hotel
Just steps from the bay of Santa Margherita, this art nouveau-style hotel is set atop a promontory, surrounded by oak, pine and palm trees.
Days 4-6
A hike from Greve in Chianti to Panzano displays jaw-dropping vistas of medieval Montefioralle | Join our friend Fabrizio for a fun and informative tasting of regional wines | Savor bold balsamic vinegars in ancient ridgetop Radda, the epicenter of Chianti Classico | Hike to 1,000-year-old Castelvecchi wine cellars, the perfect setting for a signature Backroads picnic paired with a glass of local wine | Pause for a coffee Italian-style in the small piazza of Volpaia, a quaint medieval hilltop village | Take in grand pastoral panoramas from the strada bianca (white road), surrounded by vineyards and olive groves | Complete the trip in dazzling Florence, birthplace of the Italian Renaissance.
Villa Le Barone
Panzano in Chianti
|
Casual Plus Hotel
Owned by the same family since the 1500s, this former manor house offers vistas of the countryside, olive groves and vineyards of Chianti Classico. (pool)
Dates & Prices
The earlier you book, the more choice you'll have and the lower your price. And you can always change your mind — you won't be charged to transfer to a different trip before your final payment is due. View cancellation policy
Click on dates for pricing, itinerary variations and to book your trip. Price is per person, double occupancy.
Reviews by Power Reviews ®
Activity Level: 1-4
Every Backroads trip is designed to appeal to a wide variety of interests and fitness levels. We know your pace may vary from one day to the next—and your traveling companion's may differ somewhat from yours. So we present a range of mileage options, and each day you decide exactly what and how much you want to do. LEARN MORE.
Note: The terrain on this trip includes a mix of rolling dirt and paved trails with sections of stone steps, forest paths and gravel country roads. Significant elevation gains and losses can make the routes feel more challenging than the mileage may suggest, especially along the coastal paths in Cinque Terre.
What's Included
All breakfasts, 4 lunches, 4 dinners
Expertise and services of our experienced Trip Leaders
Snacks and beverages between meals
Additional guides and experts from the region on many trips
Van shuttles to support a variety of route options
Comprehensive Travel Planner with detailed pre-trip information
Private guided tours at museums, historic sites, wineries and other select attractions as noted in the Travel Planner
All gratuities at hotels and restaurants
Special events, including wine tastings and other select attractions as mentioned in the Travel Planner
On biking and multi-adventure trips, use of fully equipped Backroads titanium bike plus helmet and accessories
Trailercycles, carriers, and kid-sized helmets for Family Trips
Equipment and experienced guides for kayaking, rafting, snorkeling, sailing and canoeing as described
Park and other entry fees
Fares for trains, ferries and other modes of travel as listed in the Travel Planner
Select coach transfers
Baggage transfers and porterage
Straight talk
We want to make sure you're on the right trip and that you have the best experience possible. Every Backroads trip is unique and this one is no exception.
Hiking in Cinque Terre National Park
Cinque Terre is a popular tourist destination with busy peak seasons, especially during the summer months and on national holidays. Like any sought-after national park destination and World Heritage site, crowds are common. To access the best hiking areas in the Cinque Terre, we will sometimes be riding on state-operated regional trains alongside locals and other tourists. Like all public transportation, the trains can be subject to delay and may be crowded during peak seasons. Because the national park is still recovering from trail damage from previous years, weather-related trail closures may occur. In the event of a trail closure, your Backroads Trip Leaders will have alternate hikes and activities available.
Two Leaders
We ordinarily staff our trips with three leaders: two leaders out on the trail offering support—allowing everyone to have the experience they want, whether it's an easygoing interpretative walk or a rigorous hike—while the third leader moves the van from trailhead to trail end. This trip is a little different in that our routes are a combination of loop hikes and out-and-back trails that begin and end in the same location. This means that you'll still have the same two leaders providing excellent trail support without the need for a third leader to move the van.
Accommodations
​Hotel Belvedere is a modest property with a picturesque location in stunning Portovenere. While this property is simpler than the typical Backroads standard, we ve chosen it because of its proximity to our favorite routes and the fantastic Mediterranean views.
Ask A Trip Expert
Have a question and need expert advice? Our team of Trip Consultants is here to help! You can also visit our FAQ's.
Featured article
Do your friends keep saying that you MUST visit Italy's Cinque Terre...but you're not sure how to start planning your adventure? ...
Read More