Private Trips Gear
We're thrilled to offer personalized Patagonia gear for our Private Trip guests.
Here's how the program works:
1) Choose your personalized text
The text you choose will be embroidered on every piece your group orders. Text must be 25 characters or less (including spaces).
Examples:
Smith Family Vacation
Ace Consulting
Dolomites 2018
Note: Personalization is not required. If you prefer, we will just include the Backroads logo on all pieces.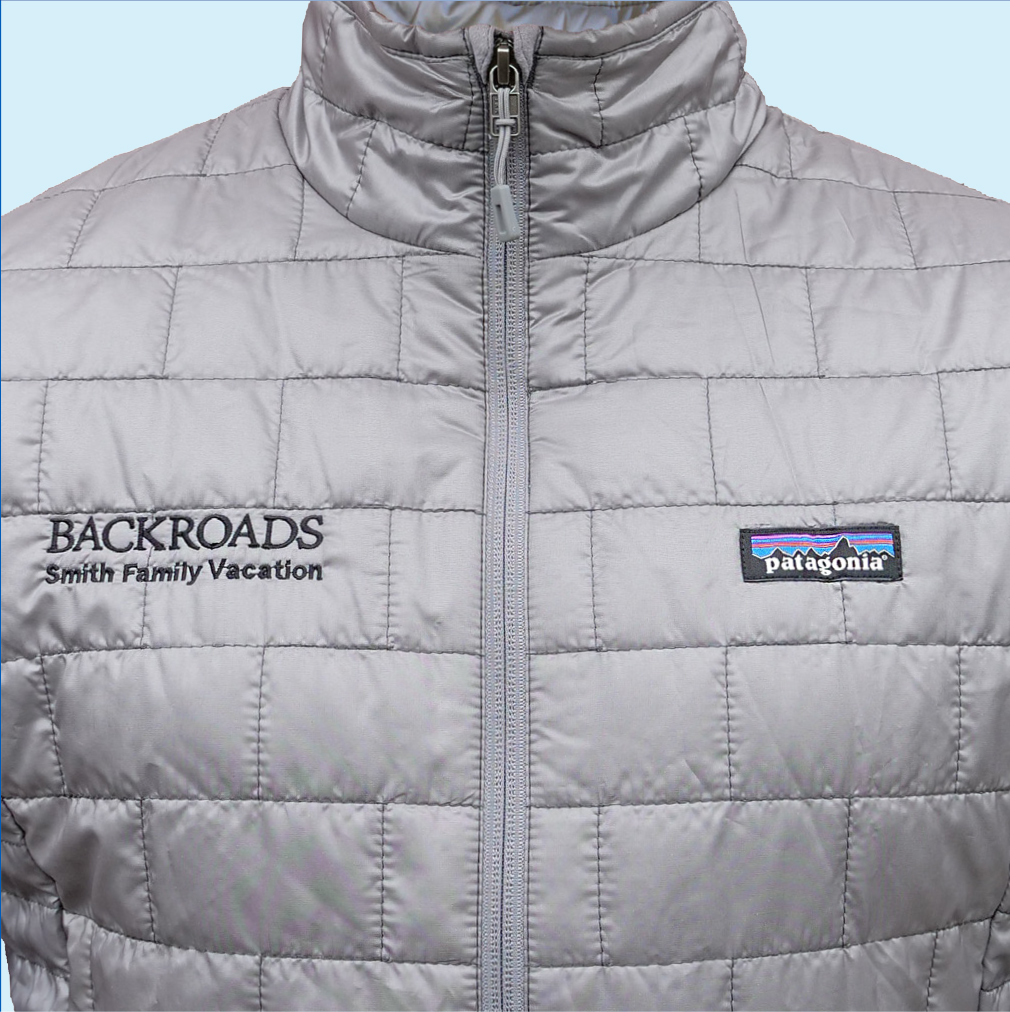 2) Choose your favorite piece of gear
Once your group size is final and all guests are booked, we will send each guest an email with a link to order online. Guests will individually select product type, color and size. All orders must be submitted 90 days prior to the trip departure.
3) Gear up! Enjoy your private gear and get excited for your private adventure!
On 2018 departures, groups of 16 or more have a choice between FREE personalized gear for the entire group or $1,000 future trip credit to the Private Trip Organizer. If you select the gear option for your group, all selected gear is complimentary! Have a group of fewer than 16? You can still place an order and pay for items ordered—see our gear chart below for options and prices.
If you are interested in placing an order, please email gear@backroads.com and we will work with you on customization. Orders must be placed 90 days prior to departure.