National Park Family Vacations: Yosemite Hiking Trips, Yellowstone Multi-Adventure Tours and More
There's something irresistible about national park tours. From turquoise lakes to rugged coastline, from the geysers of Yellowstone park to the grandeur of Yosemite park, it's the sheer exhilaration of being amid incredible surroundings. And it's the satisfaction of exploring under your own power—our national park hiking and bike trips for families are some of Backroads' most popular excursions. Whether you'd like to rediscover a childhood favorite or encounter a spot that's entirely new to you, whether you're looking for Alaska tours or a Yosemite hiking tour, whether you'd like to camp or get cozy at a historic lodge, we've designed our trips to help you get the most out of your national park adventure.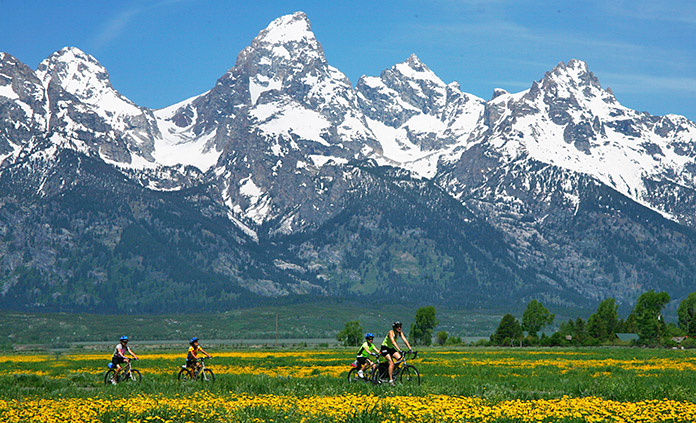 Yellowstone & Tetons Multi-Adventure Tour
Family Biking, Hiking, Rafting & Kayaking the Best of Wyoming
In Yellowstone and the Tetons National Parks, the West is still wild. Geysers gush, mud pots bubble and Old Faithful shoots skyward. Two national parks. Wild scenery, wildlife, wild activities and wild fun!
View the Casual Hotels itinerary
View the Deluxe Camping itinerary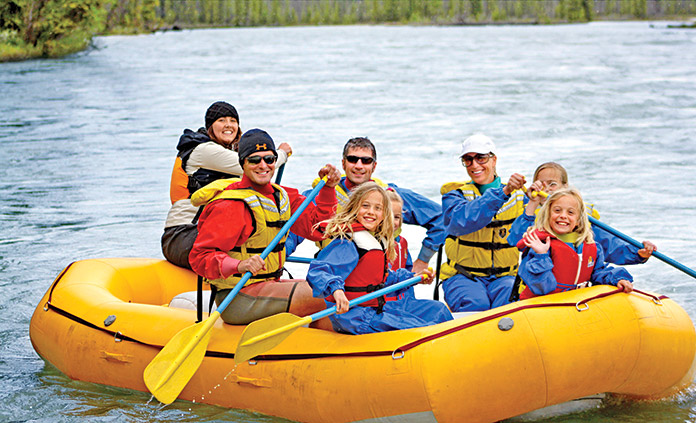 Canadian Rockies Multi-Adventure Tour
Peaks, Glaciers & Wildlife in Banff & Yoho National Parks
Hike, bike, climb and raft on pristine trails, scenic byways and rushing rivers in two beautiful national parks. Enjoy family-friendly bike rides through an alpine landscape and hike in the stunning mountain wilderness.
View the Premiere Hotels itinerary
View the Deluxe Camping itinerary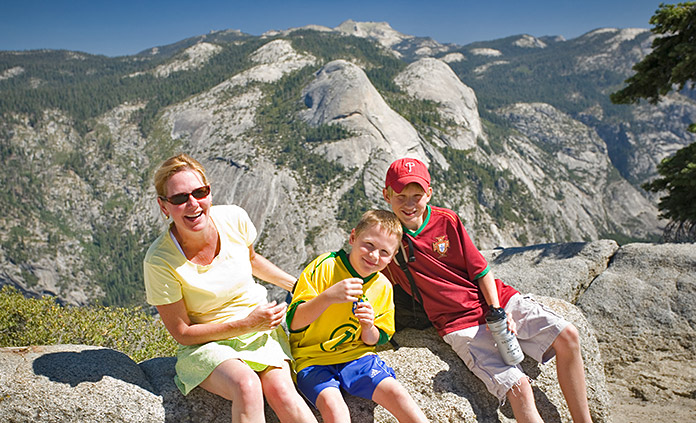 Request A Catalog
For a full list of family trips, order a Backroads catalog today! Or view all Family National Park trips or all Family trips.