Top 10 Ridiculously Luxurious Trips
While Backroads aims for exceptional quality and comfort on every trip we offer, some places lend themselves more wholly to those seeking an especially deluxe experience. From the iconic elegance of Champagne's estates to luxury lodges set amidst the wildlife of South African game reserves, this list will point you in the right direction if you're looking for refined foods, sumptuous spas and accommodations that you'll be loath to leave, or in other words: Treat yo' self!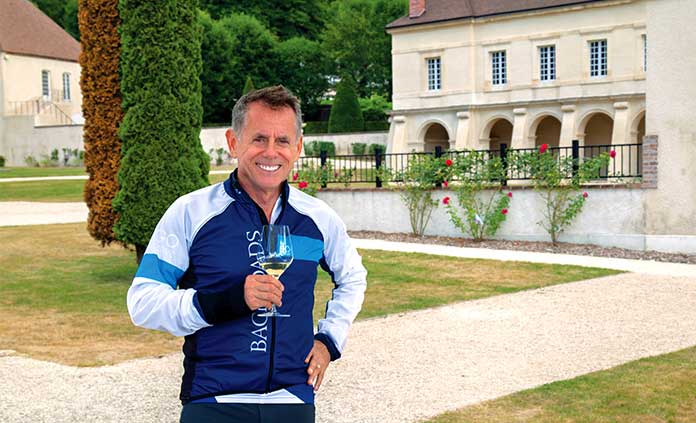 Champagne & Alsace
The unmistakable sound of a cork relinquishing its seal on a bottle of Champagne is distinctly evocative of images of luxury, and one that you'll hear often on this trip. Begin the week with a private dinner and champagne pairing at the distinctive Möet & Chandon's Orangerie before pedaling past rows of vines along the region's Route des Vins (Wine Route) and through Alsatian towns with their iconic half-timber houses. Every hotel has a pool and a lavish spa, and the last features an impressive restaurant whose three Michelin stars date back over 50 years!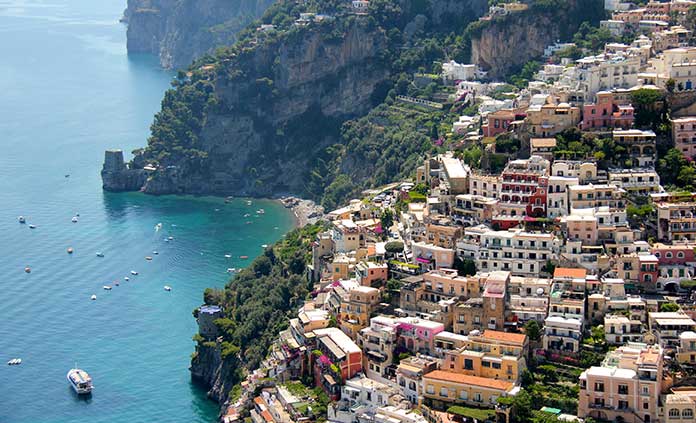 Amalfi Coast
Enjoy a sip of local specialty limoncello while reclining amongst the lemon trees from which it's produced on this classic Italian itinerary. The region, Italy's answer to the glamour of France's Riviera, is profuse with stunning sights, from the Bay of Naples to the Isle of Capri and the rugged coastline of Amalfi, bordered by colorful Italian parasols on white sand beaches. Enjoy these views with your cappuccino each morning or local gelato each night from the exceptional comfort of panoramic accommodations. The last hotel features an infinity pool with a view that you have to see to believe!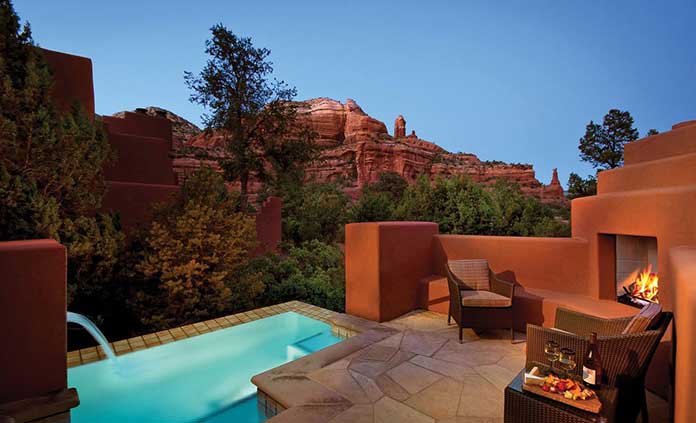 Sedona Arizona
The spectacularly colorful cliffs and canyons surrounding Sedona create a dramatic backdrop as you listen to the whispering creeks and enjoy the sweet scent of sycamores while you walk. There are few sights as pacifying as the desert's night sky, which you'll be able to amply enjoy as you dine al fresco, accompanied by local wine, at your resort oasis. If your idea of self-love includes a thorough spa treatment, the ones here are highlights – both have expansive menus including treatments you won't find elsewhere, and one has been named Travel and Leisure's #1 destination spa in the United States.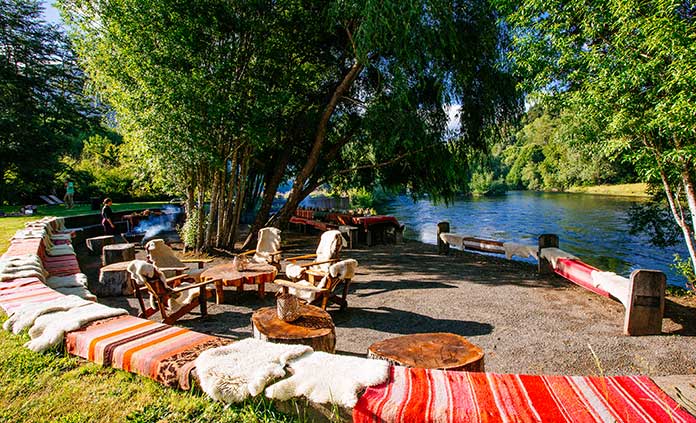 Chile
Pairing pampering with an extensive variety of dramatic views, touring Chile's Lakes and Volcanoes District will see you basing epic excursions alongside striking waterfalls, lakes, lagoons, forests, volcanoes and lava fields from luxurious lodges nestled in lush nature reserves. Savor some of South America's most inspired wines while lounging in restful rainforest oases. If you're moved by the idea of blending creature comforts with nature and adventure, Chile is a must.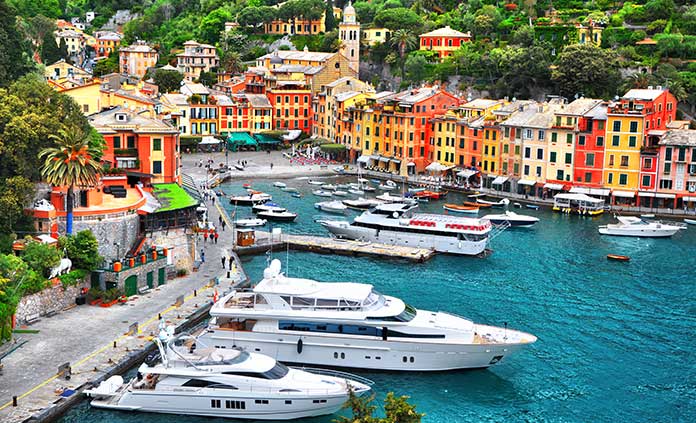 Piedmont to Portofino
If you're looking for a region that celebrates indulgent cuisine, look to Piedmont, the home of the slow food movement. This trip combines the sophisticated food culture, first-rate wines such as Barolo, and bucolic foothills with the luxe of Portofino's decadent Mediterranean coastline. Beginning with a stay in a Franciscan monastery in a stunning hilltop setting and leading to an extravagant, world-renowned villa overlooking the Med, you're sure to find serenity in this slice of bella Italia.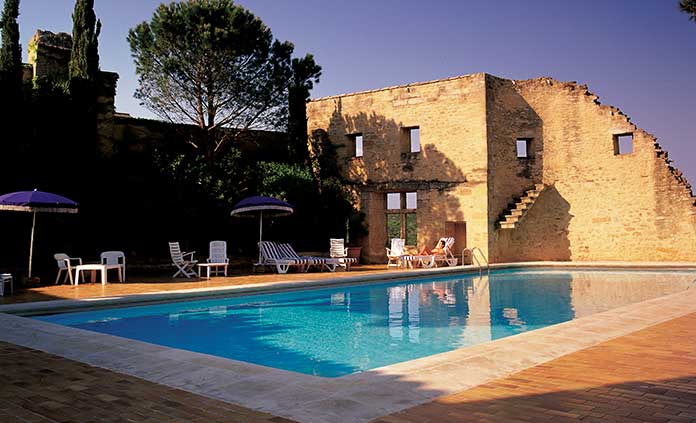 Provence
Lounging with a glass of house-made rosé amidst scenery that birthed the impressionist movement and meandering through markets abounding with local scents and sights are just part of the joy of Provence. The region combines some of the most stunning vistas in all of France with perhaps the country's most pronounced local sense of joie de vivre for an experience that is certain to leave you sighing with satisfaction in your charming château-hotel accommodations. Bringing excellent wines, pleasant sensory stimulation, and a lifestyle that forces you to slow down and literally smell the roses is why so many people proclaim a love of Provence.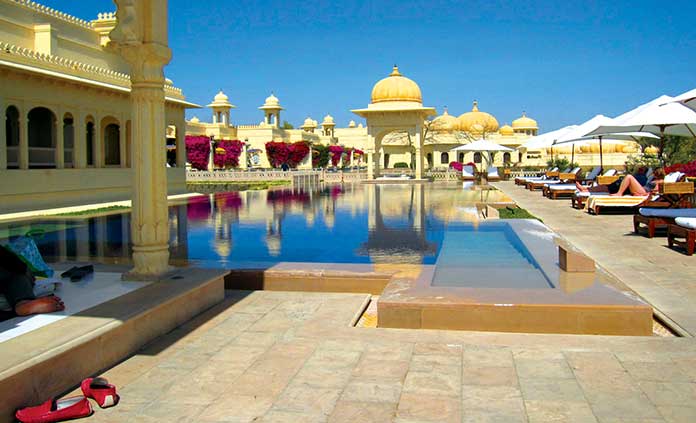 India
Picture reclining in a chaise lounge in an Indian palace, sipping wine and being fanned with palm fronds. Well, if you can just get a travel partner to handle the fanning, this could be you in colorful Rajasthan. Truly exquisite accommodations with Indian aesthetic flair serve as your relaxing bases for exploring stimulating cities and peaceful countryside. Rajasthan's sights, smells and tastes are delights for the senses, and coupled with the province's rich cultural history along with our select luxury lodgings, this trip is an unforgettable experience.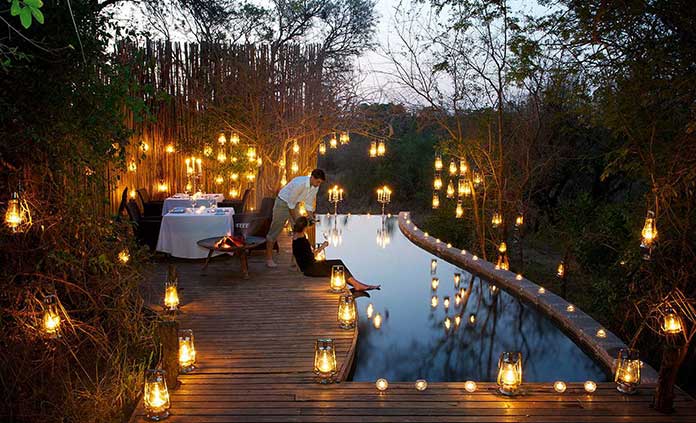 South Africa & Botswana
Incredible luxury accommodations set amidst wildlife reserves await in the southern tip of Africa along with the continent's premiere wines. Lounging in lodges that put many a fine European or North American hotel to shame while watching wild elephants and hippos bathing in view is certainly a rarefied and surreal experience. If an African safari is on your bucket list and you like the idea of accompanying it with superb comfort, then this is the trip for you.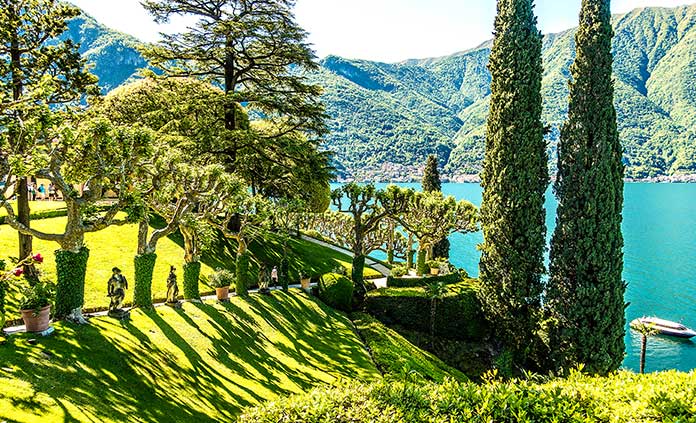 Lake Como & Bellagio
Known as "The Pearl of the Lake," Belaggio is a picturesque town on the pointed cape jutting into Lake Como. This trip in the Italian Lakes District offers incredible views over Lakes Maggiore, Orta and, of course, Como to the starkly contrasting Alps rising across the water. These sights come from not just the awe-inspiring coastal hikes, but also from the comfort of superb accommodations featuring stunning spas in stately surroundings, which have attracted and inspired artists, musicians, and authors for nearly 150 years – come see why firsthand.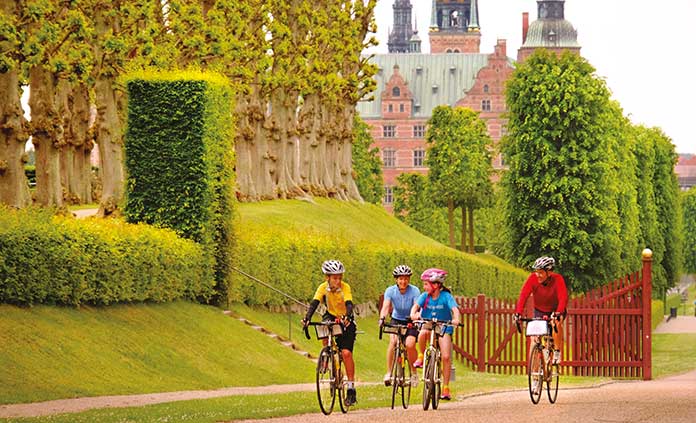 Sweden to Denmark
Scandinavians are known for their appreciation for living life, and traveling through Sweden and Denmark, you'll feel that firsthand. The pristine cities, aesthetic architecture, and bucolic countryside set the tone for a beautifully contented adventure in two countries who exemplify respect and approval for cycling, from considerate motorists to neatly dedicated bike paths. Accompanied by innovative cuisine, impressive lodging that will make you feel like royalty, and spas typifying Scandinavian repose, you're sure to find hygge, the Danish word for comfort and conviviality engendering feelings of contentment and well-being. Treat yourself to a Swedish massage where it originated!