Top 10 Trips For Mountain Lovers
Being reminded of the immensity of the world is one of the surest ways to recapture the feeling of childhood—of looking at the world around us with wonder and awe. Epic mountain ranges seem to hide mystery and splendor around every corner. At Backroads, we know the hold great mountain landscapes possess and can't wait to share these top 10 destinations with you!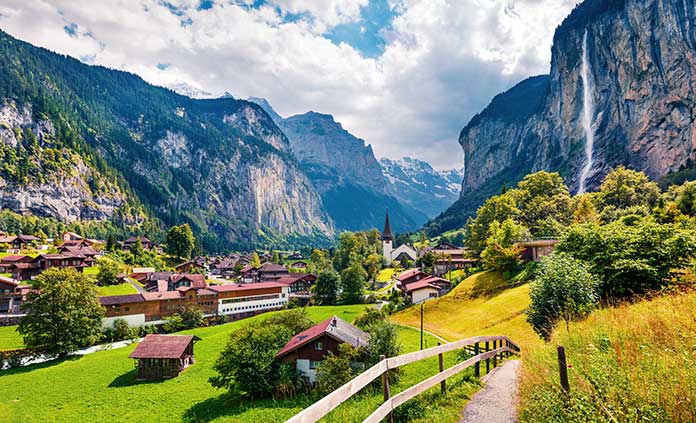 Switzerland
You know you've arrived in Switzerland when you hear the cacophony of bells hung from the necks of the world's happiest cows echoing across the mountains. Whether on foot, bicycle or boat there is no wrong way to immerse yourself in the Bernese Oberland. Bring the family and rest beneath the shadows of the Eiger or reinvigorate yourself with a dip in the cool, turquoise glacial water of Lake Thun. Rocket down a mountainside on a "trotti bike" and later delight in some of the world's finest chocolates!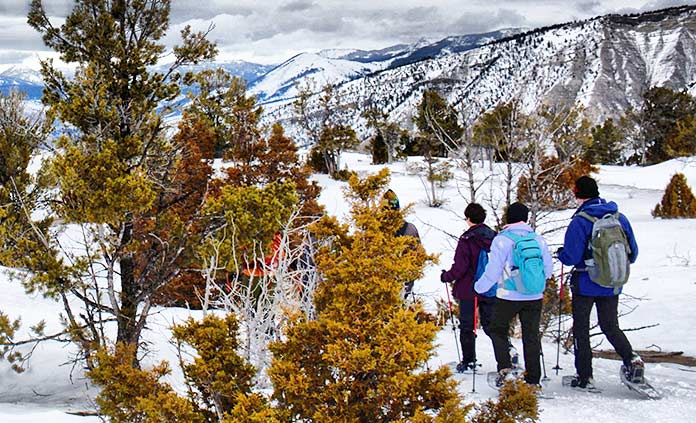 Yellowstone & Tetons Snow Adventure
Visiting this region in the winter is the perfect opportunity to experience these crown jewels of US national parks with limited crowds. Strap on some snow shoes and set out into the serenity of a wilderness buried in a pristine blanket of sparkling snow. Learn to dog sled in Big Sky country and cross the continental divide to witness the jaw dropping geo thermal pools and geysers of spectacular Yellowstone.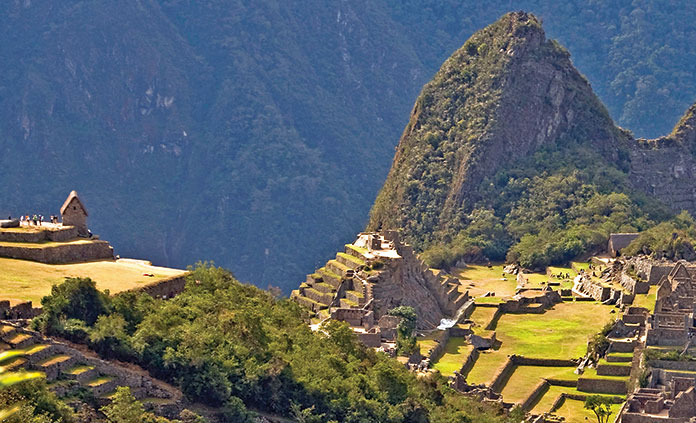 Peru
A trip to Machu Picchu resonates for a lifetime and it's only a fraction of the splendor offered on our Peru walking and hiking tour. Our local guides will ensure you experience firsthand the cultural nuances of a place refreshingly different from home. From the rich arts and crafts that harken back to when the Inca Civilization reigned supreme, to the delicious flavors of a cuisine being reborn, to Cusco's vibrant nightlife, Spanish architecture and prized Incan history.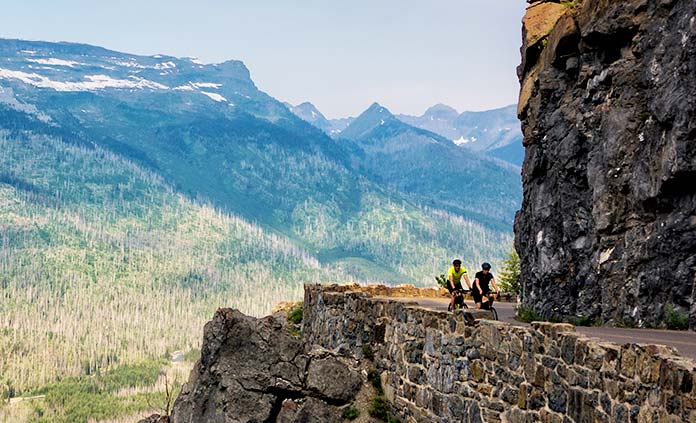 Glacier & Waterton Lakes
Picture yourself in the early morning light pedaling the iconic Going to the Sun Road, one of the most famous scenic highways in America. Be sure to pack your passport because you'll cross the Canadian Border from Glacier to Waterton Lakes where you'll find luxurious rest in the spectacularly located Prince of Wales Hotel. Leave your troubles behind while gorging on huckleberry pie and keep your eyes peeled for wildlife rarely seen anywhere else!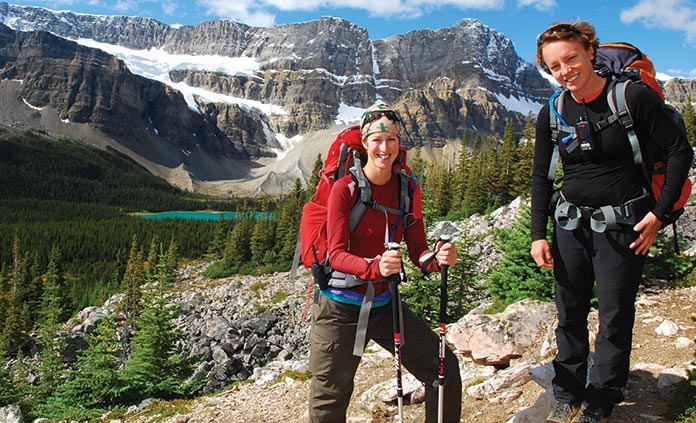 Canadian Rockies
Encounter the Canadian Rockies from all angles while gallivanting through several iconic national parks. Bundle up for an ice walk along the massive Athabasca Glacier before biking through slot canyons, hiking to the foot of epic waterfalls and gently floating down stunningly clear rivers. In the evenings, after your fill of soul-warming meals, rest your feet at the hearth of cozy lodges like the secluded Num-Ti-Jah Lodge on the banks of pristine Bow Lake.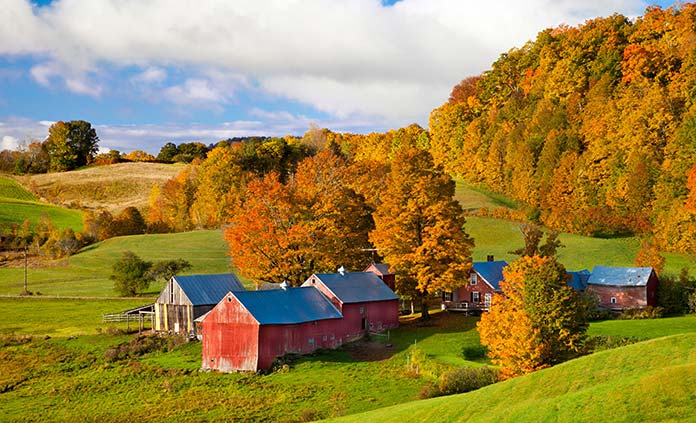 Vermont's Adirondacks
It's called the Green Mountain State but come autumn, Vermont's hardwoods put on a show of color that would make a peacock blush. Exercise your sweet tooth with the finest maple syrup on earth and putter past centuries old stone walls through quintessential New England villages. The fresh mountain air will have you grinning ear to ear, particularly as the evening light fades and you sit by the fire to enjoy a locally brewed ale or hot cider while recounting the day's adventures with new friends.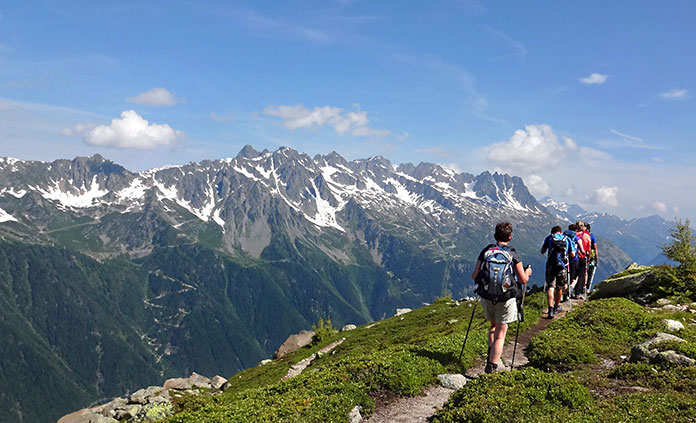 French & Italian Alps
Start by hiking through the peaceful foothills around Megeve before moving on to the base of iconic Mont Blanc and the outdoor mecca of Chamonix nestled among jagged peaks and glaciers. Once those hiking legs are primed, tackle Italy's picture perfect alpine valleys and peaks of Val Ferret. In the evenings, taste your way through two of the world's premier culinary traditions and discover why this destination is the perfect blend of rustic and refined.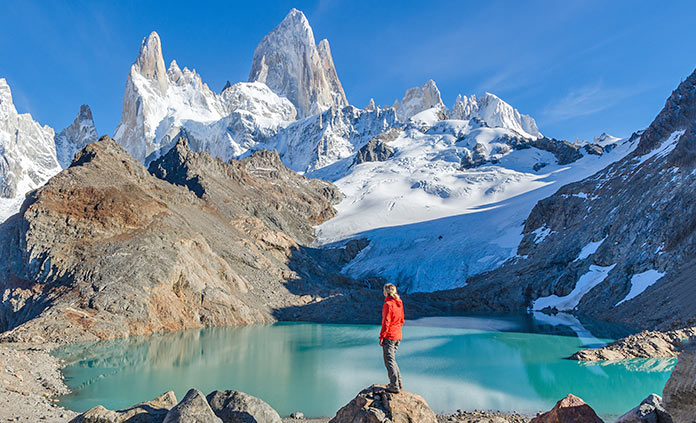 Patagonia
One of the great mountain regions of the world, Patagonia seems to epitomize the dream of rugged, barely-discovered alpine landscapes. Spend a day hiking below the breathtaking peaks of the world-renowned Fitz Roy. Venture by boat across waters surrounded by glaciers and icebergs. If a visit to breathtaking Perito Moreno Glacier leaves you chilled, try the sauna of Eolo Lodge, situated on the vast Patagonian Steppe with expansive views of Chile's Torres del Paine National Park.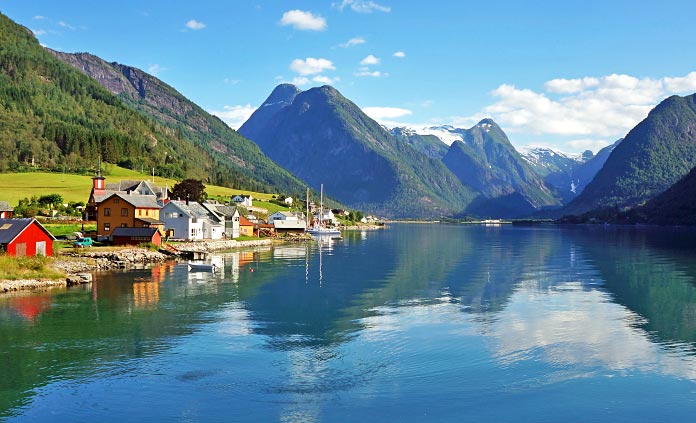 Norway
Picture charming farmsteads nestled in valleys beneath a barrage of waterfalls cascading from above. Sapphire blue fjords stretch off into the distance as towering cliffs loom above. Norway offers unrivaled landscapes where each step leads deeper into that mythical Valhalla the Vikings entered upon death. From trekking across Nigardsbreen Glacier to sipping a hot drink in hidden artistic hotbeds to the 12th century Unres Stave Church, Norway is a true land of wonders.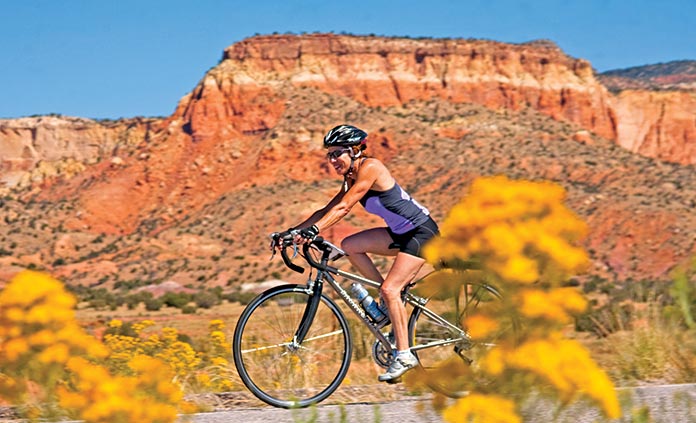 New Mexico
While the Jemez Mountains of New Mexico may not be as iconic as others on this list, the undeniable high-desert solitude and rugged southwestern landscape offer all the beauty and escape that mountain lovers treasure. Spanish, Mexican, Native American and pioneer spirits collide to create one of our country's best kept secrets. In Taos and Sante Fe you'll find a unique meld of cultures in cuisine, architecture and art. Bike through scenic river valleys carved by the Rio Grande, including an excursion into the ancient world of Bandelier National Monument.