Top 10 Trips For Beach Lovers
Sand between your toes, salty ocean breezes, the methodic sound of ocean waves crashing at the shore—these are just a few of the ingredients to a picture perfect coastal escape. From the crystal clear waters of Greece to the Pura Vida of Costa Rica's sandy beaches, this list of Backroads' top 10 trips for beach lovers checks all the boxes for a proper beach vacation. While there's likely a hammock with your name on it on each of these trips, it wouldn't be a Backroads adventure without some heart-pumping activities thrown into the otherwise relaxing agenda. What are you waiting for? Choose your paradise.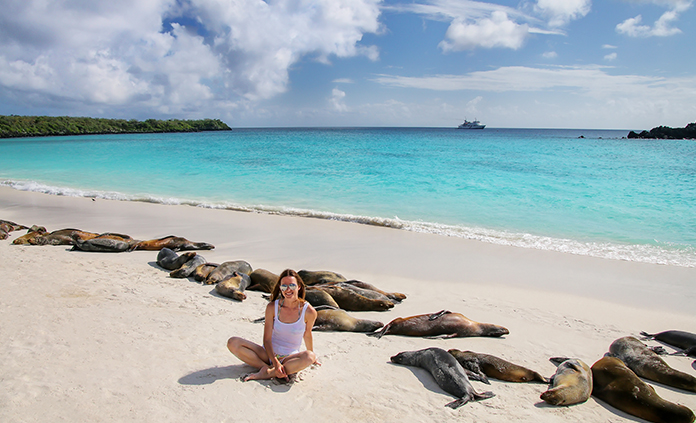 Ecuador's Galapagos Islands
Welcome to the "Enchanted Isles"! The spectacular landscapes and ecosystems of the Galapagos Islands transport you to a world of truly remarkable wonders. The pristine waters and lush forests of this marvelous archipelago are the essence of raw, beautiful nature. Snorkeling in the pristine waters alongside sea lions is easily one of the highlights of the whole trip!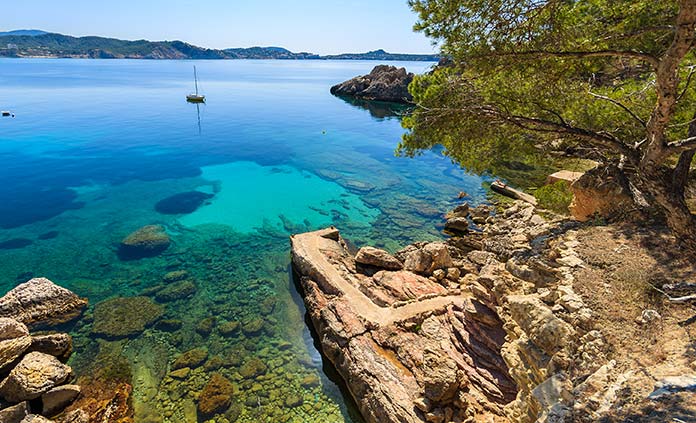 Mallorca Spain
Defined by its formidable mountains and azure seas, Mallorca is a beach-loving cyclist's wonderland. Its hilly terrain and cove-studded coastline allow for the perfect combination of satisfying two-wheeled adventure and relaxing beach time. You'll fall in love with Mallorca's island charm and sunny disposition as soon as your wheels hit the island's scenic backroads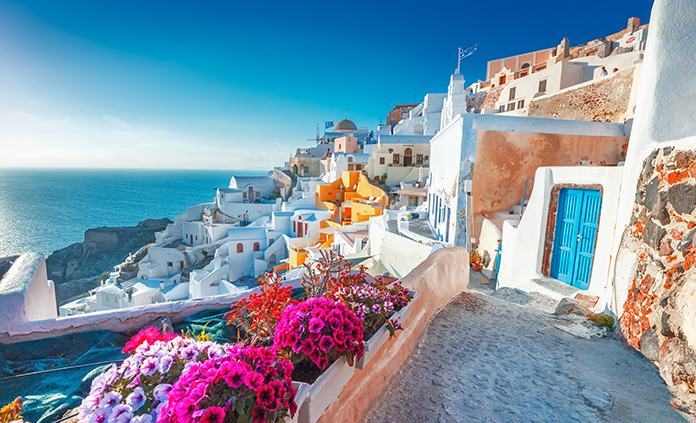 Greece: Santorini & Crete
The Greek Isles have an island vibe unlike any other place we've traveled. With a dry and consistently hot landscape, life naturally congregates at the water's edge, where the refreshingly cool water and ocean breezes bring relief to body and soul. Relax on a lounge chair in the shade, sink your feet in the sand, sip a cocktail at a beachside café, or stroll through one of Santorini's famous whitewashed villages. Sun, sand and beauty all in one.