Solo Travelers
You hear it constantly Backroads' solo travelers: at Backroads we know how to ignite amazing chemistry in a comfortable, easygoing atmosphere. And no one can match our Trip Leaders when it comes to building camaraderie among people who share a sense of fun and a passion for getting out there and experiencing all that life has to offer.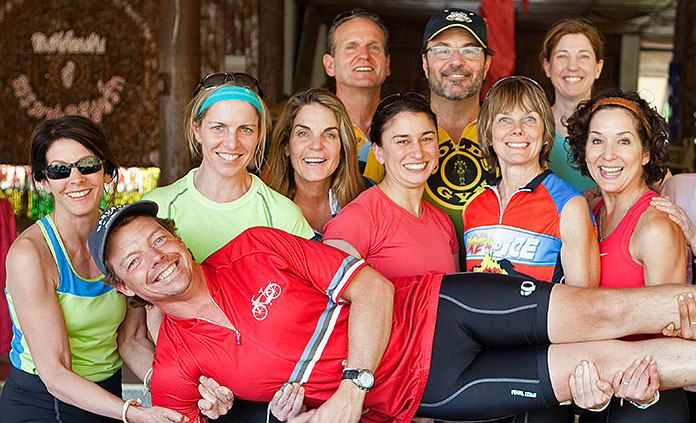 Why Go Solo with Us
Trips Where & When You Want to Go More and more travelers are going solo and Backroads offers nearly 2,000 dedicated departures for adults in 30+ destinations worldwide. Out on the road or trail, you set your own agenda. But it's also great to share new experiences with interesting adults of all ages, stimulating people whose paths intersect in a passion for active travel.
Feel Safe as You Explore Don't let traveling alone hold you back. Venture farther and explore more knowing that you're well taken care of.
Looking for a Roommate? We'll help you find one (of the same gender) in a room with two beds. Just be aware that there may be a limited number of rooms with two beds, so the earlier you sign up, the better. If you'd prefer not to share, we provide plenty of private room choices—priced within reach.
Expert Trip Planning Can't decide where to go? Our Trip Consultants love helping you choose the right trip. Pick up the phone and give us a call at 800-462-2848—in minutes you'll be all set for the trip of a lifetime.