Our Promise
What makes Backroads so unique—our unwavering commitment to our guests, the best Trip Leaders in the business, continually improving our experiences and the pure joy of connecting actively with the world. We'll warn you in advance: our brand of fun is habit-forming!
Honesty Is Our #1 Policy
We've earned our guests' trust by operating with integrity and accountability. We don't inflate expectations or lead you down a path that isn't right for you. Our Book with Confidence Policy and Straight Talk (see trip pages) give a straightforward look at what you can expect. Our message is simple: be honest.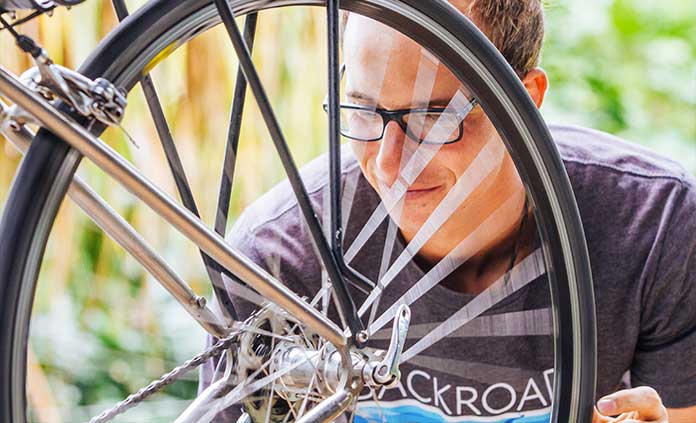 Hands-On from Start to Finish
We're there at every step to help you make the right decisions for you and to make sure you're having an amazing experience. That's why we never rely on subcontractors to operate our trips. We ensure that our leaders and local guides are intelligent, engaging and enthusiastic—and willing to go that extra mile.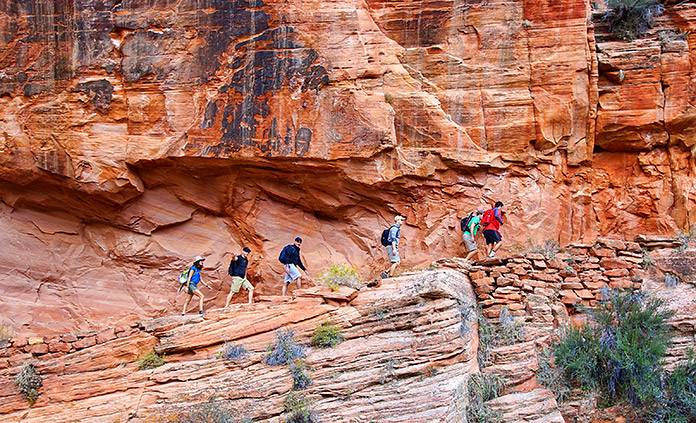 Unrivaled Trip Planning
Everything we do is purposeful, from the design of our routes and the settings of our hotels to the order of each day's itinerary. Every detail adds up to create a once-in-a-lifetime journey that unfolds minute by minute, day by day. Our team of seasoned Trip Designers know each area we explore inside and out, so we can craft smooth and inspiring travel experiences and weave in bits of magic along the way.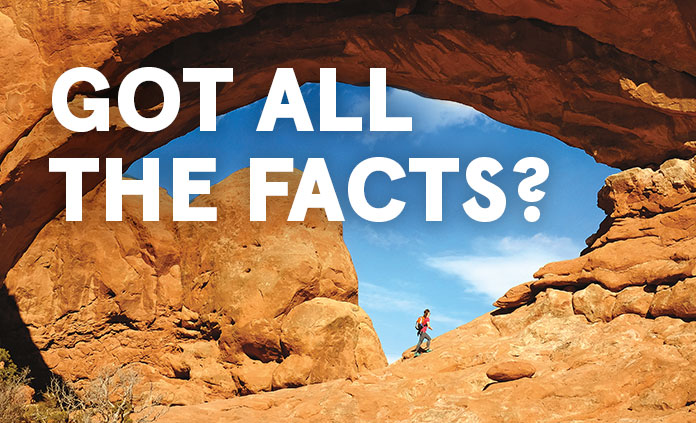 Questions to Ask When Choosing a Travel Company
Anyone can claim to be "the best," and it's easy for a travel company to wax poetic in its marketing. But delivering on that promise is another thing. You don't want to find out the hard way—mid-vacation—that the travel company you've chosen doesn't meet your expectations. So here are a few straightforward questions you can ask to be sure you know exactly what kind of travel experience you're committing to. And if a company finds these questions too difficult… well, there's your answer.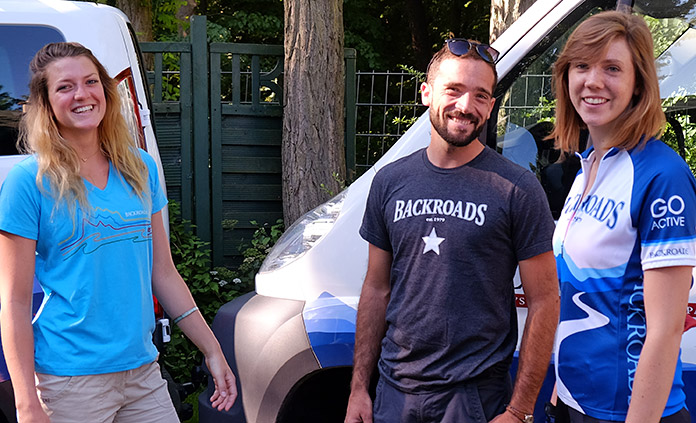 The World's Best Leaders
We're the only active travel company that guarantees three leaders and two vans on over 95% of our trips. This industry-setting guest-to-leader ratio gives you freedom to do what you want when you want to do it! Want to hike by yourself? No problem. Need a boost up the hill? We've got your back. Feel like calling it a day and heading to the spa? We'll get you there. We not only encourage you to go at your own pace, we make it happen. We invite you to Meet Our Leaders.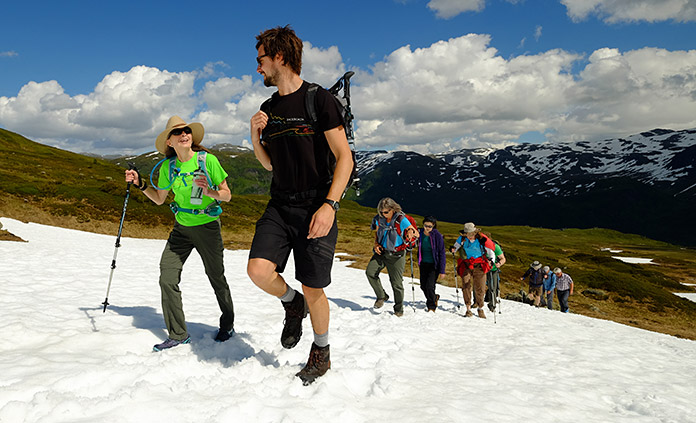 Your Pace, Your Priorities
Every day we offer a choice of expertly designed routes, each with detailed directions, multiple activity levels and options. We aspire to provide choices so that each day feels like your own custom itinerary. Feel like ramping up the miles or want to head out on a short jaunt—go ahead. At Backroads, we design all our trips so you can change your pace, preferences and priorities from day to day.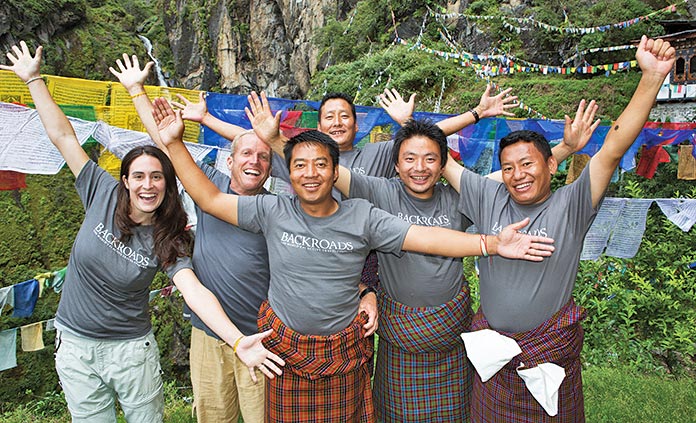 More Than a Guide
With our industry-leading average guest-to-leader ratio of better than 6:1, our extraordinary Trip Leaders have all the behind-the-scenes support they need to deliver thoughtful and deeply intentional personal service. More than just guides, Backroads leaders maximize your time in every way, so you're free of worry and distraction, opening up a space for you to connect with friends, family and your destination. Guests love our leaders, giving them a 97% rating for all-around quality of service. Not only do we run the most rigorous recruiting and training program but we also provide ongoing mentoring, fair pay, housing and health insurance. Our leaders love what they do, and it shows.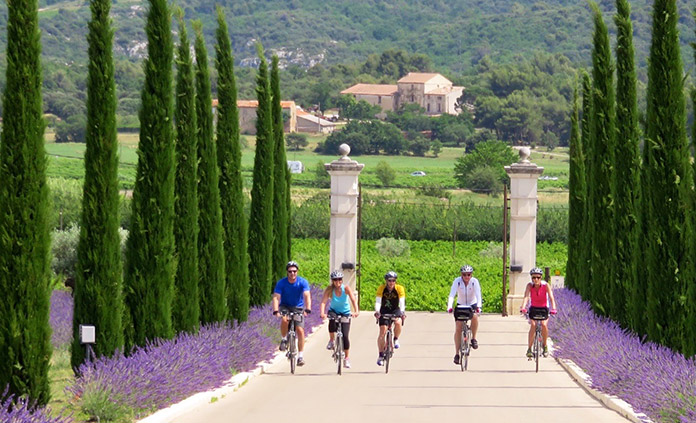 The Best Group for You
Whether it's a mix of couples, friends, solo travelers or families, we've got options to accommodate your travel style. If you already have a group in mind, we can organize a Private Trip just for you. When other companies talk about two guides and low guide-to-guest ratios, keep in mind they'll only have one guide out on the road or trail while the other guide moves the one van. It's the primary reason they tout small groups… with few leaders and vans, there's very little flexibility they can support, whether it's a different pace or a different activity entirely. Whatever you decide is the ideal group size, we have hundreds of trips to choose from.
* Over 95% of Backroads guests on scheduled trips travel with three Backroads trip leaders or support staff, and two or more vehicles. We even add a fourth leader for meet and move days on some of our most logistically complex trips with the most guests to ensure everyone enjoys the best possible support. On less than 5% of scheduled trips, the number of guests is small enough that we can maintain our trademark high service standards with just two leaders and one van.