Well-Rounded Adventures
Great life experiences are never about just one thing—the best memories are made when the ingredients are well balanced and perfectly blended. Backroads trips are about so much more than the physical activity. We offer you the opportunity to REFRESH, CHALLENGE and ENGAGE yourself in whatever way feels right for you. Being active doesn't only mean being on the seat of a bike or hiking up a mountain trail. Taste the finest wines, converse with locals, stroll along pristine beaches or hear local experts discuss their rich history and culture. Our trips activate the senses and cultivate new passions.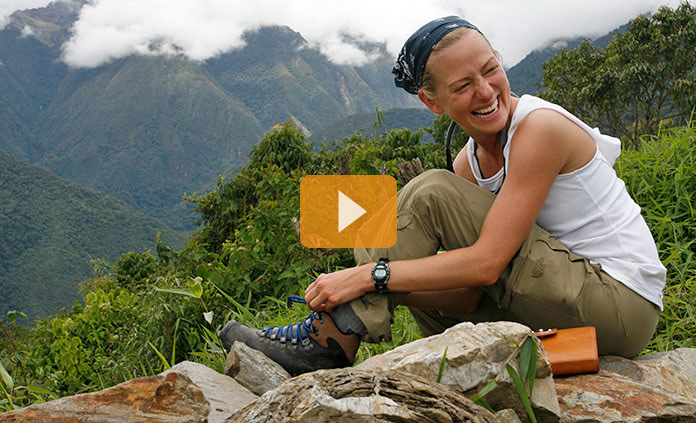 The Backroads Experience Video
When traveling with Backroads, every guest's experience is their own unique adventure. That's what Backroads is all about—taking you to the world's most beautiful and culturally rich destinations, showing you the very best of the region and then giving you the freedom and flexibility to pursue the active experience you desire most. On foot or by bike, the world is best explored at your own pace, as challenging or relaxing as you like. Join us for an experience you'll carry with you for a lifetime. View the Video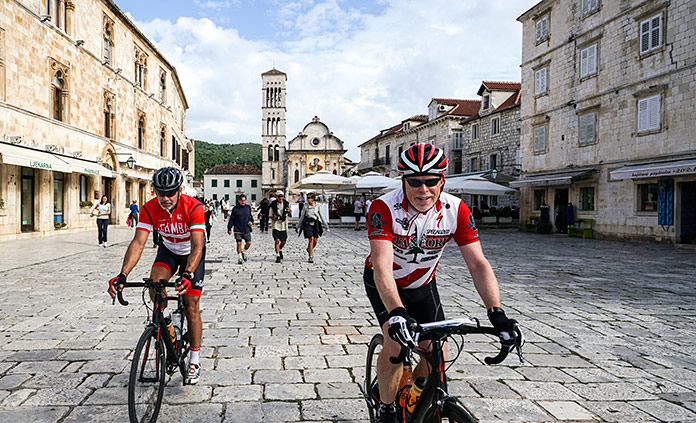 What Does "Active" Mean
When it comes to physical activity, every day of your trip is designed to give you several options of varying levels of difficulty to choose from, and you can decide anew each day what you are up for. You may choose to challenge yourself on one of our longer biking or hiking options, or take the leisurely route to our gourmet picnic lunch and spend the afternoon unwinding by the pool. With hundreds of different trips to choose from, all with different levels of physical activity, you're certain to find the perfect fit for you. And remember, on Biking Trips you can make the hills easier and keep up with your riding companion by using an electric bike, or simply hop in the support van.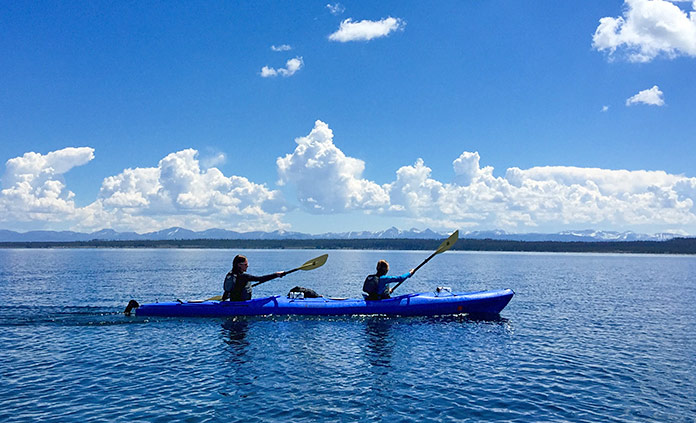 Ways to Go Active
Feel the world beneath your feet as you walk or hike along hidden trails and cobblestone streets. Pedal the world's most scenic roads and enjoy the view from the seat of your bike. Add kayaking, river rafting and other inspired activities on a multi-adventure tour. Do you have a passion for the savory delights of a region? Choose an Active Culinary Adventure. Join us on one of our incredible River & Ocean Cruise trips through captivating cityscapes and countryside. Even our Snow Adventures will leave you yearning for winter.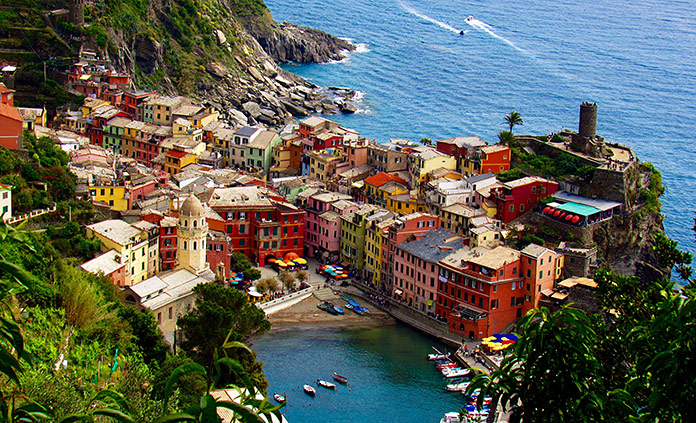 Top 10 Trip Lists
Take a stroll through our Top 10 lists, including: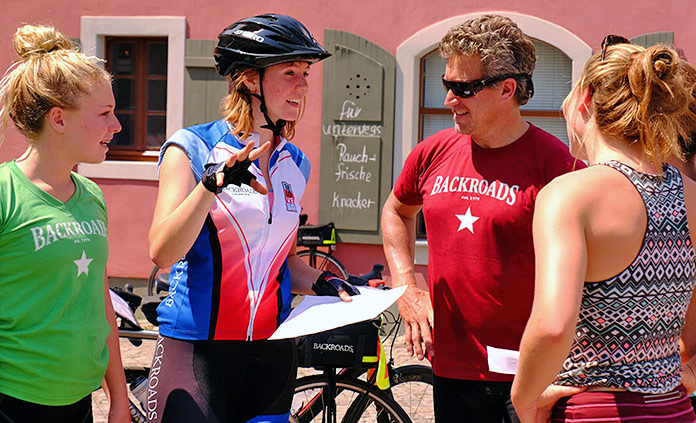 Leaders
We're proud to have the very best leaders in the industry. Motivated, passionate, well-traveled and genuine, it's our leaders who guests continually tell us make all the difference. Their knowledge and local expertise enhance your trip in every way, sharing fascinating history and cultural insights while ensuring you experience the very best of the region.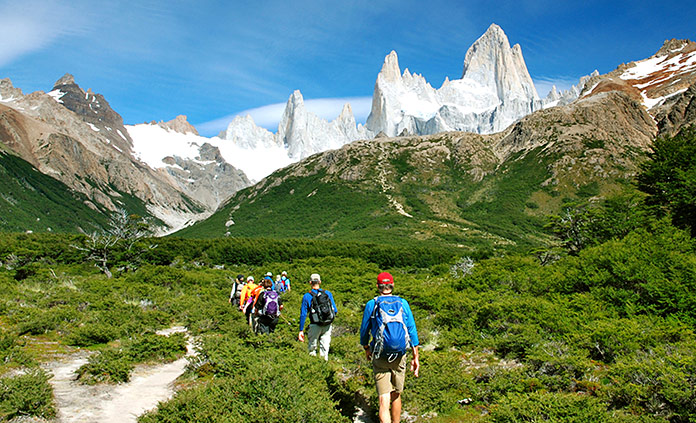 Why Travel with a Group?
The wonderful thing about traveling by bike or on foot with Backroads is that you have the freedom to choose who you ride or hike with. Our guests tell us time and again that the energy and camaraderie they share among their fellow travelers adds immeasurably to their overall experience.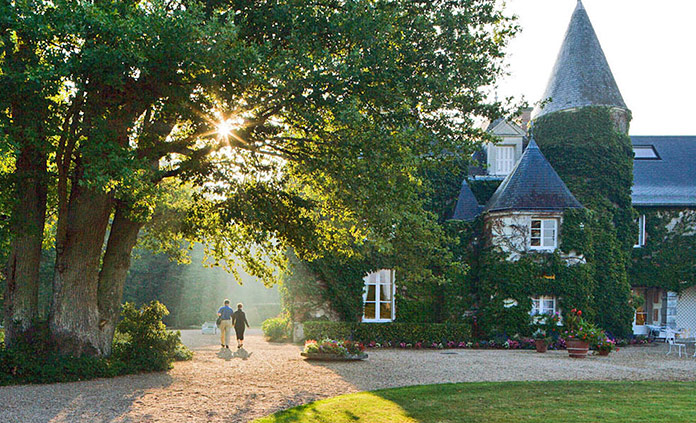 Lodging
Backroads trips feature a variety of lodging styles that give you the freedom to choose what you value most—the luxury and elegance of our Premiere Hotels, the scenic settings of our Casual Hotels, the uniqueness of our Premiere Ships or our super-natural Deluxe Camping trips.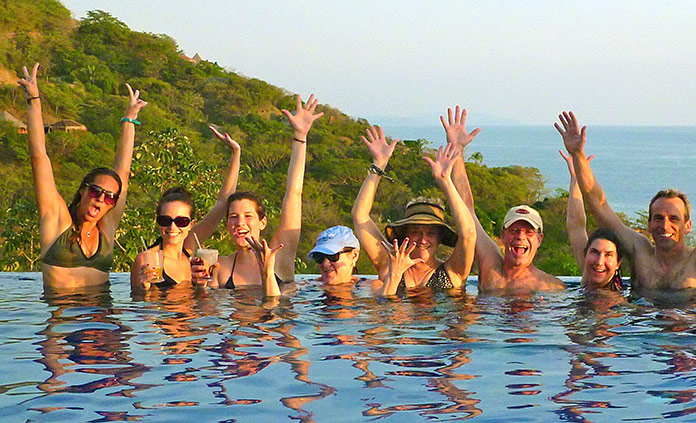 How Does It Work?
We eliminate the drudgery of travel, putting you back in your body so that your journey is enjoyed with all your senses. We've chosen the best possible routes, all-star lodging, amazing activities and delectable places to dine. We provide the framework and you make the choices. After breakfast choose a long or shorter route or decide to spend the morning by the pool. Your leaders are on the road or trail offering you support and encouragement. Pop in on one of our grand picnics. Choose to indulge in a wine-tasting or brush up on your history with a local expert. Meanwhile, your luggage is transported to the next hotel and is ready in your room. Enjoy dinner with new found friends and share stories of the day. Rest your head and dream of the next day's adventure.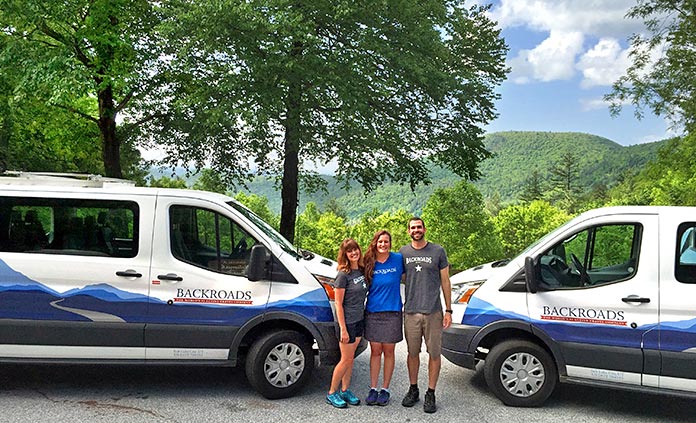 Does Support Matter?
One van can't be in two places at once so at Backroads we double the vans and have the highest leader-to-guest ratio, giving you more options and the freedom to do what you want when you want to do it! Want to bike or hike by yourself and explore a thousand-year-old cathedral? No problem. Need a boost over the hill? We've got your back. Feel like calling it a day and heading to the spa? We'll get you there. We not only encourage you to go at your own pace, we make it happen. Backroads is the only active travel company that guarantees two vans and three leaders on over 95% of our trips. We even add a fourth leader for meet and move days on some of our most logistically complex trips with the most guests to ensure everyone enjoys the best possible support.*
* Over 95% of Backroads guests on scheduled trips travel with three Backroads trip leaders or support staff, and two or more vehicles. We even add a fourth leader for meet and move days on some of our most logistically complex trips with the most guests to ensure everyone enjoys the best possible support. On less than 5% of scheduled trips, the number of guests is small enough that we can maintain our trademark high service standards with just two leaders and one van.