Meet Two Exceptional Leaders
One of the main reasons why so many guests tell us they return to Backroads is because we have the best leaders in the industry. While a trip itinerary can be crafted to near perfection, it's the trip leaders that tie it all together and bring the energy and character that make a great trip into a truly remarkable experience. They are fun, adventurous and dynamic individuals who have chosen to live their passions and share them with our guests in all the beautiful corners of the world. Their dedication and love for what they do shines brightly in every Backroads trip.
Casey Carr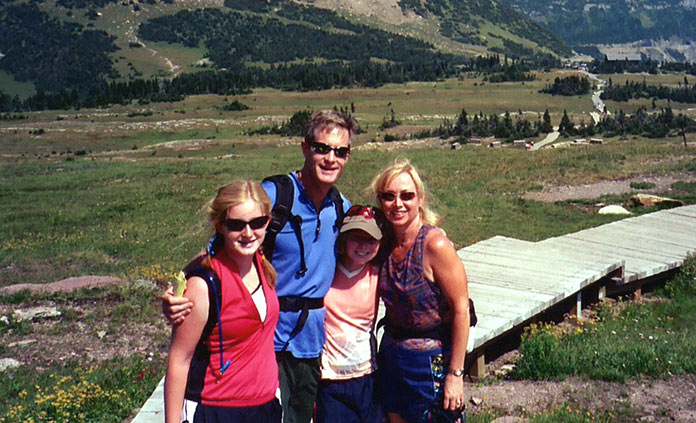 Casey remembers her family Backroads trip to Glacier National Park when she was just 10 years old as the first time she had ever really experienced mountains and wilderness, which was a stark contrast to the mellow beach vacations her family usually took. Being active and outdoors in such a beautiful landscape was immediately intoxicating to her—a life-changing experience. She remembers the exact moment that she made up her mind to one day be a Backroads leader. She was biking with the leaders up the stunning world-famous "Going-to-the-Sun Road" and remembers thinking "This is just amazing; this is what I want to do after college." I thought the leaders were so cool, they were really easy to talk to and I wanted to be like them when I was older. I told my parents that I had decided to be a Backroads leader and they were like 'yeah, yeah, okay.' They didn't realize how serious I was about it."
At age 14, the thought of having to wait another seven years to be a Backroads leader was unacceptable to Casey. She sat down and wrote a letter to Tom Hale, the founder and president of Backroads, petitioning him to lower the age restriction on being a Backroads leader. She continued to order the Backroads catalog every year, continuing through her college years, pouring over its pages and planning her future Backroads career. Upon graduating university she immediately applied and is now going into her third year. As fate would have it, she now plays an integral role in our Backroads Glacier trips.
"It's a more challenging job than I expected as a 10-year-old but one thing that is a constant is the incredible people you get to work with and forge strong bonds with—the incredible amount of different people, the most impressive people you ever meet, who inspire you to do more interesting and cool things. It's definitely one of my favorite aspects of the job."
In her time with Backroads, Casey has led trips in the Canyons of the Southwest, Martha's Vineyard & Nantucket, Vermont, Glacier and Tuscany.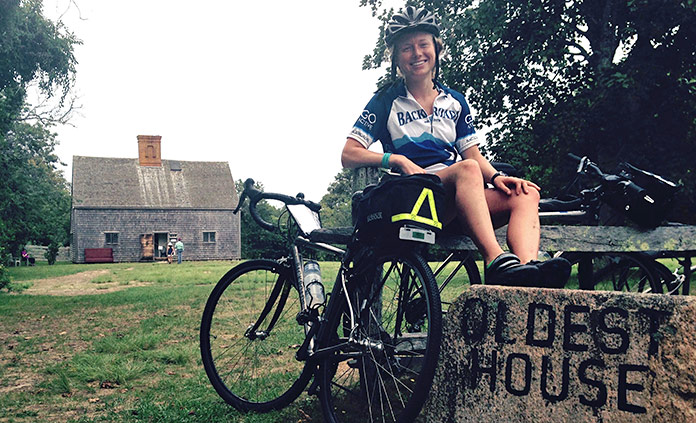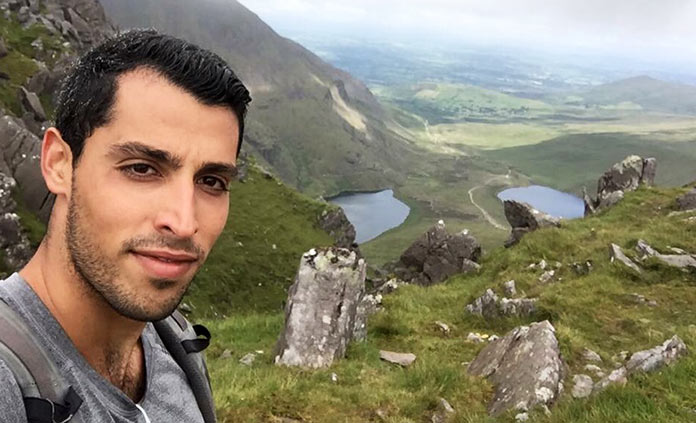 Michael was in high school when he first experienced a Backroads trip with his family in Alaska. "I remember the most attractive part of the trip was seeing a group of strangers build a relationship of friendship and camaraderie and the role the leader played in that. Everyone on the trip kept saying that it was due to the leaders and how they were managing the social situations and taking care of the group I wanted to do that—to be a leader and facilitate that and make that my job. I knew it was something I would be good at and that I wanted to do."
In addition to having a desire to travel and see the world as a Backroads leader, Michael had already spent a year living in Italy near Lake Como, where he became fluent in Italian. He returned to Italy every year throughout university and developed a deep love for the country. After graduation he applied to be a leader and is now beginning his 5th year with Backroads.
When asked what surprised him about the leader role, he said "I didn't expect to develop all the diverse skills that a leader has to have, like hitching a trailer, preparing a gourmet picnic spread, fixing bikes, driving a van full of guests on the Amalfi coast and so much more. Most important was learning how to interact with people's different personalities and learning to include people that might not immediately feel comfortable in a group scenario. As a leader, you not only connect with each guest but strive to connect the guests with each other."
In Michael's 5 years with Backroads he has thoroughly mastered nearly every Backroads trip in Italy. He has led in Amalfi, Cinque Terre, Tuscany, the Dolomites, the Italian Lakes, Piedmont, Umbria and is now about to branch out and lead in Peru.
Want to meet more of our terrific leaders?