Other Field Staff Positions
In addition to hiring Trip Leaders for the 2018 season, we are planning to hire US & Canadian Camp Crew and globally we'll be hiring Trip Prep Specialists (TPS). If you are specifically interested in either of these positions, you can indicate this on your application. Leader, Camp Crew and TPS applicants will go through the same interview and hiring process. There will be separate Training Programs scheduled for Camp Crew and TPSs. For more information on these positions, please review the pages below.
Because both of these roles require many of the same skills that make a successful Trip Leader, we may offer also Camp Crew and TPS positions to Leader applicants after the Hiring Event. We've recognized that working on our Camp Crew or as a TPS can be a good stepping stone towards the Leader position in following seasons.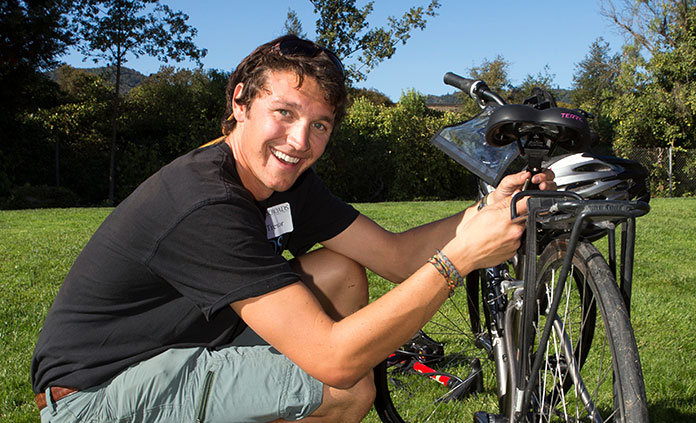 Trip Prep Specialists
Trip Prep Specialists work behind the scenes in tandem with Trip Leaders and Camp Crew to prepare each trip for a successful departure. This is a non-guest facing role focused on preparing equipment for trips. TPSs do not work "on trip" but are key field staff who are critical to the success of Backroads' trip operations. The TPS position requires someone with a systematic and methodic approach, impeccable self-sufficiency, great attention to inventory detail, the ability to maintain all of Backroads' bikes and related equipment, has great organization skills and has desire to create a fun working environment in beautiful regions around the world.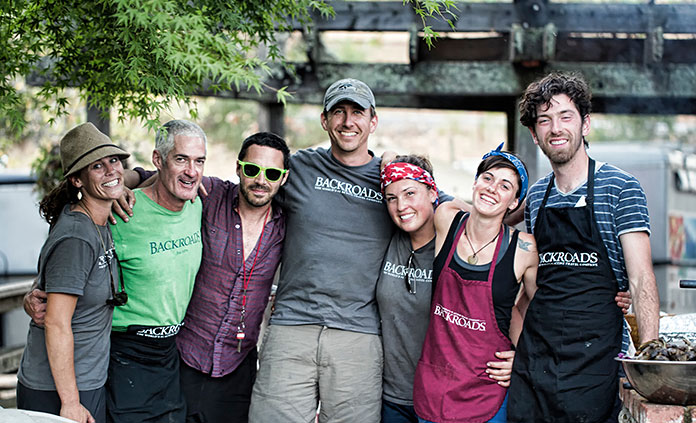 Camp Crew
Camp Crew work in teams of two or three and are vital to the success of Backroads Camping Trips. This crew works together to set up camp and make camping with Backroads the world-class experience we promise to our guests. From a clean tent with luggage delivered to hot meals served on time, Backroads guests are continuously overwhelmed and impressed with the level of detail and organization our crew brings to an outdoor setting. Creating comfort in the outdoors is not always an easy task, but for those up for the challenge, the rewards are great. Some of the most important traits of a successful Camp Crew are: a strong work ethic, a positive attitude, a desire to serve, attention to detail, self-sufficiency, initiative, organization, clear communication skills and enthusiasm.