Camp Crew: Job Description, Hiring & Training Process
Camp Crew work in teams of two or three and are vital to the success of Backroads Camping Trips. This crew works together to set up camp and actualize the world-class camping experience we promise to our Backroads guests. From a clean tent with luggage delivered to hot meals served on time, Backroads guests are continuously impressed with the level of detail and organization our crew brings to an outdoor setting. Creating comfort in the outdoors is not always an easy task, but for those up for the challenge, the rewards are great. Some of the most important traits of a successful Camp Crew are: a strong work ethic, a positive attitude, a desire to serve, attention to detail, self-sufficiency, initiative, organization, clear communication skills and enthusiasm.
How do we hire Camp Crew? For the last few years, we've hired Camp Crew from our Trip Leader applicant pool at Hiring Events. We recognized that working on the Camp Crew was a good stepping stone position for people who showed us great Leader potential but may have felt a bit inexperienced or came to Backroads from a backcountry focused background. Since then we've seen many Camp Crew grow into the Trip Leader role (and beyond!) and each year these Camp Crew turned Leaders are some of the strongest new leaders in the company!
We are also hiring specifically for Camp Crew if the role seems more up your alley. You can specify your interest in applying for the Camp Crew role on the Trip Leader application. Please read the following for more general information about the Camp Crew job at Backroads.
Camp Crew Job Description, Pay & Benefits
Requirements
Backroads hires those authorized to work in US and Canada as Camp Crew. As we do not run camping trips in Europe, we do not have European Camp Crew.
The following list of qualifications serves as our guide for exceptional Camp Crew candidates. You'll see that we have very high expectations of our Camp Crew—so do our guests! Do your skills, experiences, and aptitudes enable you to answer "yes" to most of the questions below?
Are you committed to delivering the highest level of quality and service to guests and co-workers?
Are you good at anticipating and solving challenging problems independently and as part of a team?
Are you comfortable working long hours and doing very physically challenging work?
Are you happy working in the outdoors and camping?
Can you maintain a neat and presentable personal appearance even within a camping environment?
Are you a self-starter and do you take initiative?
Do you have an unwavering positive attitude and take pride in a job well done?
Camp Assistant vs. Camp Chef
As Camp Crew, you may work some weeks as a Camp Assistant and some weeks as a Camp Chef throughout your season. Although the Camp Crew work in tandem, and often help each other out, you'll work as one or the other each week. Regardless of your scheduled role, the most important traits of Camp Crew are similar to any position at Backroads: desire to serve, be organized, and work hard. Because the Camp Crew work closely together and with the Trip Leaders to create a successful trip, communication and teamwork are very important.
Camp Assistant Role
The Camp Assistant (CA) position was created to ensure that we provide our guests a luxurious camping experience by maximizing their comfort and relaxation while exceeding their camping expectations. As a CA, you would serve guests by creating a welcoming, comfortable, and clean 'home' at the campsite and supports leaders by allowing them more "guest time". For example, you will need to be able to set up as many as 10-15 tents on your own. You are expected to assist in loading and unloading large pieces of luggage on a daily basis. You'll haul water and firewood, and help with other general tasks as assigned. CAs also become the "sous chef", or prep chef, helping the Camp Chef to prepare delicious and nutritious breakfasts and dinners throughout the trip. The Camp Assistant position is more behind the scenes, and the CA is not responsible for Trip Logistics and is not expected to connect with our guests in the way leaders do. However, they still get to know and have fun with guests throughout the week and are a valuable part of the guests' experience.
Camp Chef Role
The Camp Chef (CC) serves guests by creating delicious, creative, regionally inspired and healthy meals for breakfast and dinner. The CC supports leaders by taking care of the kitchen and allowing Leaders to spend more time with guests. The Camp Chef position is more behind the scenes, and the CC is not responsible for Trip Logistics and is not expected to connect with our guests in the way leaders do. However, CCs will interact with guests on meals and dietary issues in cooperation with the leaders, and have fun getting to know guests throughout the week. Not a great cook? Don't worry, it's easy to create delicious Backroads camping meals with the Backroads menu and detailed instructions. Rest assured that Camp Chefs will not be scheduled on a trip without previous exposure to the Backroads style of cooking during Training or as "shadow" on a trip first.
Other Roles of Camp Crew:
Camp Crew are paid for a variety of additional types of work which can increase earning potential and help round out your season. Some of these things include:
Backroads Leadership Training Program
Traveling to/from scheduled regions
Staff Meetings
Unit Loads & Drives: Loading equipment, driving vans, trailers from one of our hubs to a trip start destination
Working a "prep day," one day prior to the trip start, to prepare for the trip
Repairing or maintaining equipment during the season
Repairing, cleaning and putting away equipment at the end of the season
Schedules/Quantity of Work
Camp Crew schedules available in the U.S. are: Glacier National Park, Yellowstone/Tetons, Bryce/Zion/Grand Canyon National Parks, and the California Redwoods. In Canada, we offer trip schedules in Banff and Jasper National Parks. Individual schedules will be assigned after you have completed the training process. Specific schedules will vary. Most camping trips are for groups of families, and may include biking, walking or multisport activities. First year Camp Crew typically work in 1-3 different regions throughout the season.
In 2017 first year Camp Crew worked an average of 90-100 days throughout their season (June – October). Within those 90-100 days, 7 weeks were working as Camp Crew and 3 weeks working as a Support Leader (see below). The other days were comprised of traveling, driving, learning a new region, equipment maintenance and organization, etc. Although Backroads runs trips all over the world during the entire year, the majority of our camping trips take place during July-September. You must be able to work trips during this peak summer season. We can accommodate some time-off requests, but will need full availability the last 2 weeks of September.
Pay & Gratuities
Camp Crew receive a competitive hourly rate of pay plus a share in tips from guests. Camp Assistants and Camp Chefs are paid the same rate and receive the same amount of gratuities. Detailed information about the compensation will be provided during the interview stage of our hiring process.
Allowances & Housing
While on trip working as Camp Crew, food is provided. Food allowances are provided for prep days, travel days, drive days, and regional familiarization days.
Lodging is provided while Camp Crew are on trips at the same campsite as the guests and Trip Leaders. Housing is provided between trips, so Backroads field staff will not incur any out of pocket expenses for lodging during the entire season. Many of our regions in North America have staff houses in wonderful places that are available to staff free of charge while working, and in between trips.
USA: Jackson Hole, Wyoming; Whitefish, Montana; St. George, Utah ; Berkeley, CA
Canada: Outside Banff, Nova Scotia, Quebec.
Standard with these accommodations are computers, wireless internet and access to bikes for personal use.
Travel
Backroads provides all work related travel throughout the course of the season. It is a Camp Crew's responsibility to travel to their hub (Salt Lake City, Utah or Canmore, Alberta) at the beginning of the season and home from their hub at the end of the season. Camp Crew enjoy keeping their own frequent flyer miles for personal travel, and may choose to stopover or extend their stay in desired locales within work-sponsored itineraries.
Recreational Benefits
Backroads offers several benefits to Camp Crew that are of a more recreational nature including (but not limited to): generous discounts with brand-name equipment and clothing companies; Backroads labeled gear (items vary each year); Backroads trip discounts to family and friends; and our version of the company picnic: a weeklong "Staff Ride" in Vietnam, Slovenia, Crete, Spain, Tuscany, Mallorca or the California coast (to name a recent few). A built in perk, living and working in US and Canadian National Park settings during the summer is a lifestyle beyond compare!
Additional Benefits
Camp Crew employed by Backroads Utah enjoy these benefits:
401k plan: Camp Crew are eligible to contribute (up to 75% of their income) to a 401K plan after six months of employment, and Backroads will match 20% of an employee's contributions (up to 15% of pay). Employees become 20% vested in the employer match each year and are fully vested after five years of employment.
Medical, Dental & Vision Insurance: Backroads provides group medical, dental and vision insurance eligibility based on a Field Staff member's status. Seasonal Field Staff working 6 months or less (this status includes all first year Camp Crew unless they are promoted to a different status on or around October 31st of their year of hire) are not eligible to join our group insurance plans. Camp Crew who fall into the extended seasonal status (season longer than 6 months) are eligible to join our group insurance plans on the first day of the month following their one year anniversary if they work 1560 hours or more in their first 12 months of employment (or 1560 or more hours during the previous calendar year in subsequent years of employment).
Flex Plan: Camp Crew are also eligible to join our "Flex Plan" after three months of employment. This plan allows employees to set aside money on a pre-tax basis to pay for qualifying health and dependent daycare expenses.
Workers Compensation Coverage: In the unfortunate event of a work-related injury all Backroads Camp Crew are covered by workers compensation insurance which provides coverage for medical care, disability pay, and medically necessary transportation costs.
Camp Crew employed by our Canadian subsidiary enjoy these benefits:
RRSP plan: Backroads will provide 20% match on Camp Crew RRSP contributions made during the year, up to a maximum of 15% of a Camp Crew Backroads salary. Employees become 20% vested each year and are fully vested after five years of employment.
A health/dental insurance program: Backroads will reimburse up to $150 CAD per month for provincial medical and/or supplemental medical insurance beginning the first day of the month following the first day of training. Camp Crew are eligible to receive this reimbursement during months in which they work 10 days or more.
Holiday Pay: Canadian Camp Crew receives paid holidays in accordance with Canadian Labour Code.
Vacation Pay: Canadian Camp Crew receive vacation pay at the rate of 4% of pay for employees who have been with the company for one to five years, and 6% of pay for employees who have been with the company for more than 5 years.
Workers Compensation Coverage: In the unfortunate event of a work-related injury all Canadian Backroads Camp Crew are covered by a combination of workers compensation insurance and employer paid travel medical plans (when working outside of Canada) which provides coverage for medical care, disability pay, and medically necessary transportation costs.
Joie de Vivre: Perhaps the most valuable benefit is enjoying a lifestyle few can match. In addition to itineraries that feature some of the worlds' best scenery, imagine having time off in some of the most desirable locations around the world, and having the freedom to explore on your own. Being a Backroads Camp Crew allows for a lifestyle of flexibility and variety that many value above all other benefits of the job.
The Hiring and Training Process
Camp Crew applicants will go through the same hiring process as Trip Leader applicants (see: Hiring & Training Process) ) Following the Leader Hiring Event we will contact you via email or phone to let you know our decision. If hired, you will be invited to attend the Camp Crew Training Program in Salt Lake City. Training Dates are May 28th – June 2nd, 2018. You will enter the field 1-14 days after your Training graduation.
The Camp Crew Training Program focuses on the essential skills required to be a successful member of the Backroads Camp Crew: guest service, problem solving, food preparation, camp equipment set up & overview, trailer maneuvering, internal systems, etc. This week-long Training Program includes a 4-day "Mock Trip" in which new Camp Crew will camp together and model a typical Backroads camping experience.
Additional Training
Over the past few years we've invited some of our Camp Crew back to Salt Lake City for an additional week of Support Leader Training in late August. After this training, with a goal to prolong our Camp Crew's season, Camp Crew may re-enter the field as a Support Leader to finish out the Fall season. This has been a great success in the recent years and allows Camp Crew the opportunity to grow within their role and gain more leadership skills and experience.
We hope that the information we have provided gives you an understanding of the Camp Crew Position and has allowed you to evaluate if it would be the right fit for you. We look forward to addressing any additional questions that you might have during the hiring process.
Please note: The cost of travel to Hiring Events and Training is paid by the applicant.
Meet Some of Our Camp Crew
We'd like to introduce you to some of our current and former Camp Crew. Read on to hear about their experience as part of the Camp Crew team.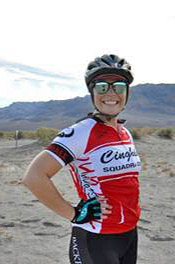 Liz Barry
Former Camp Crew,
Current Yield Manager
Meet Liz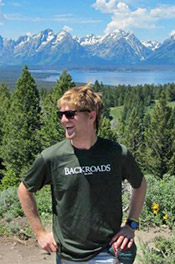 Jackson Jewett
Current Camp Crew
Meet Jackson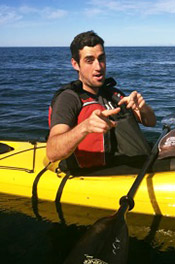 Hendrik Broekelschen
Former Camp Crew,
Current Trip Leader, Trip Expert and Hiring and Training Mentor
Meet Hendrik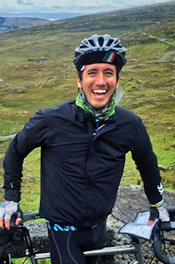 Dustin Chambers
Former Camp Crew,
Current Trip Leader and Trip Expert
Meet Dustin
Frequently Asked Questions