We're Hiring Trip Leaders in Iceland
Travel the world and work outside. Backroads is looking for kind, caring, hardworking, upbeat outdoor enthusiasts to lead our award-winning trips in Iceland and beyond. Backroads is consistently on Outside Magazine's list of "Best Places to Work" and over 90% of our leaders return to lead year after year. Visit www.backroads.com/leaders to learn more about Backroads and the Trip Leader position. Join our team today!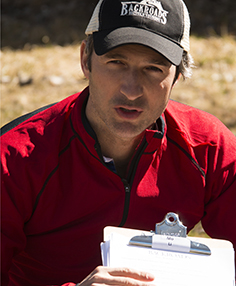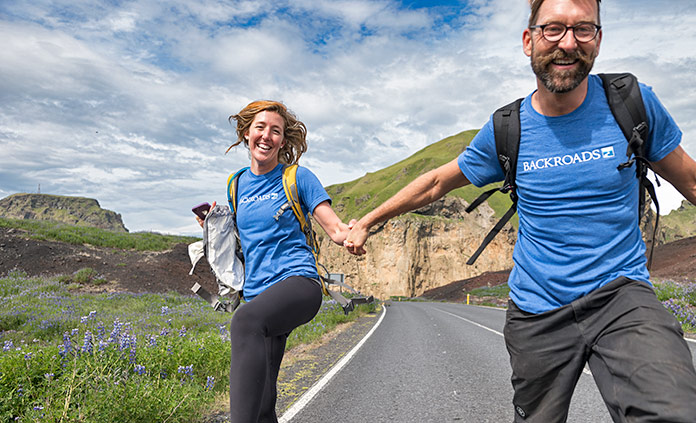 Benefits of a Trip Leader
Travel opportunity; food & housing allowances
Competitive pay; holiday & vacation pay
Profit sharing
Outdoor gear and clothing discounts
Medical benefits
Personal and professional growth; career development
Annual staff celebration in your second year—2018 event was a week-long bike trip in California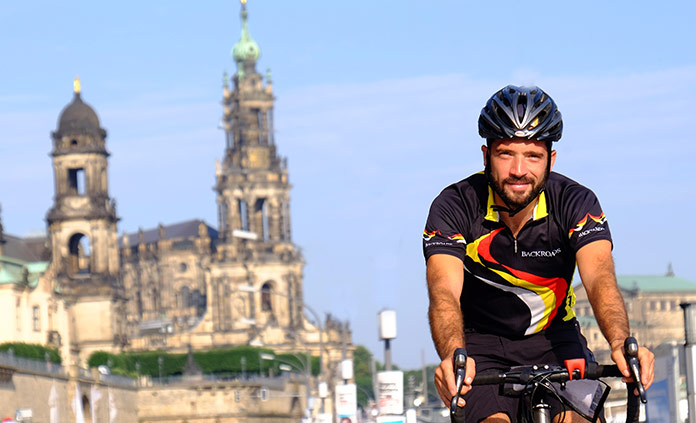 Trip Leader Compensation
Backroads Trip Leaders receive compensation that is competitive to any role in the service industry. We offer a premium base rate for work in Iceland plus gratuities from guests.
Our large number of trips and high guest enrollment per trip make for an attractive employment offer. Additionally, there is long-term potential to lead internationally, and to lead year-round. Most candidates find these factors distinguish Backroads as a great employer!
The estimated weekly income for a 5-day trip is €2040.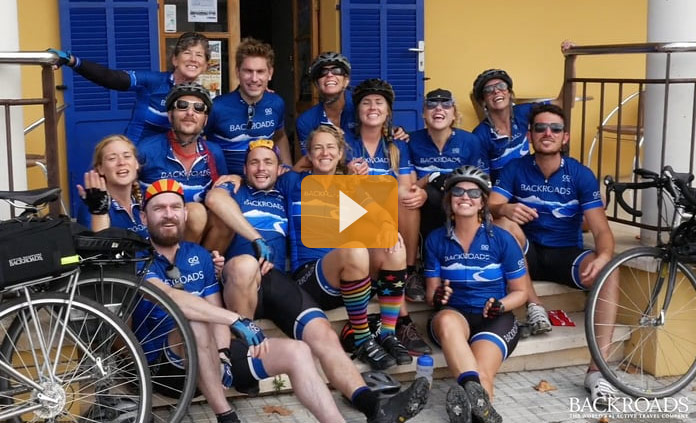 Trip Leader Videos
Watch these videos to see what the Trip Leader lifestyle is like!
Meet One of Our Leaders from Iceland
Meet Katrin Einarsdottir
My New Leader Training with Backroads was amazing because of two things: the people and the place. I met so many capable and inspirational people, making new friends that I'll get to see around the world (either thru work or fun), and all this happening in beautiful Provence - not only a bike rider's paradise, but a haven for food, wine, weather and sweet smelling lavender.
What I love about working for Backroads is the amount of resources we get to tap into - information and regional knowledge, top-of-the-line bikes, access to vans and trailers with all the gear, shopping for local delicacies and making picnics fit for kings and queens... and then there's the endless possibility of traveling for work with Backroads, leading trips in regions all over Europe and the world.
What makes Backroads unique is their training program, and the large network of people that you have access to immediately after becoming a leader. There isn't much hierarchy or politics to deal with; if you work hard and prove yourself a capable and trustworthy leader, upward movement and schedule expansion is possible very quickly. And even if you just want to be a seasonal leader, you're bound to grow as a person, picking up new tricks, trades and even languages from your fellow leaders.