Solo Travelers
At Backroads we know how to ignite amazing chemistry in a comfortable, easygoing atmosphere. And no one can match our Trip Leaders when it comes to building camaraderie among people who share a sense of fun and a passion for getting out there and experiencing all that life has to offer.
Join us on a trip for Couples, Friends & Solos and:
Experience the thrill of traveling with a group of like-minded companions. | Feel safe as you explore. Don't let traveling alone hold you back. Venture farther and explore more knowing that you're well taken care of. | Share a room with a companion or splurge on a private room – we'll help you find a roommate (of the same gender) in a room with two beds.
Can't decide where to go? Our Trip Consultants love helping you choose the right trip. Pick up the phone and give us a call at 800-462-2848—in minutes you'll be all set for the trip of a lifetime.
We're not able to find any trips that match the additional criteria you've selected. Please widen your search parameters.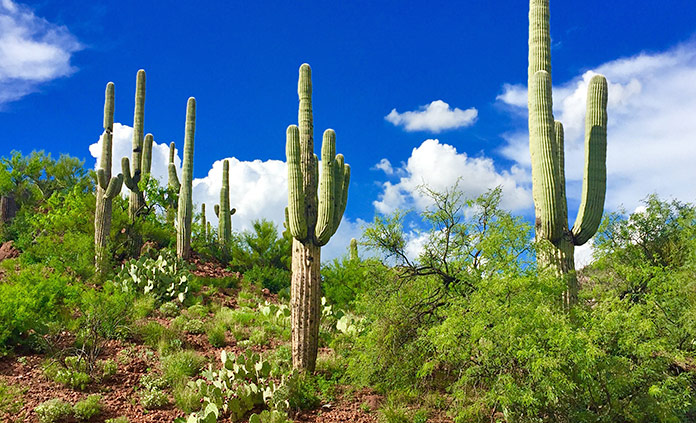 Arizona Bike Tour
Tucson & Sonoran Desert - Red Rock & Blue Sky